A childhood toy speaking part 2 cue card topic with sample answer
or Talk about a childhood toy/ possession
You should say:
Which was it?
Who gave it to you?
Why was it your favorite?
---
Intro
I was very fond of toys in my childhood. In fact, playing with toys was my favorite activity. I had a good collection of toys. There were different toys like cars, bikes, dolls, some guns and a robot as well.
However, my favorite was a car. It was a miniature of a racing car. In fact, it was the exact replica of a Ferrari. It was given to me by my father on my 10th birthday.  I loved it the movement I saw it.
Features
It looked quite amazing and trendy. It was red in color which was my favorite color.
It had some wonderful features. For example, it had a beautiful body. The wheels were stunning as well.  It had a detachable roof, fancy horns and a spare wheel on the back.
Moreover, it came with all the accessories like tracks, expressways, petrol booths etc. It had a rechargeable battery and a radio remote control also.
But the fascinating thing about the car was its speed. It was amazingly quick. It could move really fast not only forward but reverse as well.  I still remember that I used to have a race with my brother who had a racing car too.  And I used to win always. That was quite a fun actually.
I still have that car, to be honest. Though I don't play with it anymore it still reminds me of my childhood. Thanks
Useful Vocabulary: miniature, replica, stunning, fancy horns, fascinating
Follow-ups
Did you play with toys in your childhood?
What type of toys did you prefer when you were a child?
Do you remember any toy which was close to you?
Do you have any of the toys at present?
If yes then why have you kept it?
Why people keep their toys even though they do not play with them?
Also, Read
Describe a toy which you received when you was child Speaking Answer IELTS EXAM
There is an increasing amount of advertising directed at children which encourages them to buy goods such as toys and snacks. Many parents are worried that these advertisements put too much pressure on children, while some advertisers claim that they provide useful information to children. Discuss both views and give your opinion.
Auxiliaries English Grammar IELTS Exam
In some countries, fast food restaurants and supermarkets give money to schools to promote their products. Do you think this is a positive or negative development? IELTS exam
Some people think that robots are very important to humanity's future development, while others think they are dangerous and have negative effects on society. Discuss both views and give your opinion.
https://www.facebook.com/ieltsfever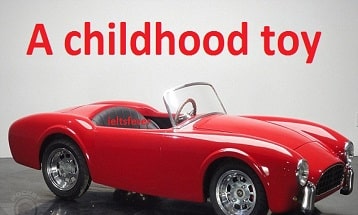 Nowadays technology is increasingly being used to monitor what people are saying and doing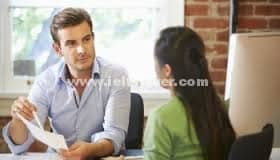 A childhood toy speaking part 2 cue card topic with sample answer A childhood toy speaking part 2 cue card topic with sample answer A childhood toy speaking part 2 cue card topic with sample answer A childhood toy speaking part 2 cue card topic with sample answer