A company has announced that it wishes to build a large factory near your community . Discuss the advantages and disadvantages?
This answer is  written by a student Named AmanDeep Kaur Sangrur district Punjab  give your Opinion on this answers in comments below , If you want to share your answers on this website you can send us on email [email protected] or contact on whatsapp number +919878052498
It is well known fact that, wealthy inequality is problem faced by many countries across the world. This is now where more evident than, a corporation has announced that it desires to make a large factory near your society. This essay intent analyse to its merits and demerits and this essay will evident in support of this.
There are many reasons which I would consider to substantiate my view. The primary is that it is a advancement technology era due to the every person want to success in their life. Firstly, many advantages of factory. A company make a large factory in their community due to the unemployment problems reduce by it. A person who goes for work in factory along with they fulfill their needs as well as they can lead a better life. In cite an example of, a person who goes for work in factory due to the they can learn many new things from that places like new techniques. Consequently, if company build a large factory near their society due to the it is beneficial for them along every person do work as well as their area developed and their area also famous in the world by factories.
Moreover, many disadvantages of large factories. Firstly, a company who build a big factory near their area due to the there are many obstacles create by it. Different types of chemicals use in factories due to the it is harm for individuals. Secondly, if a large factory situated near their community due to the pollution problems increase as well as environment is polluted by it. In fact, if a large factory build near their area along with many disease will create by it like cold, cough, TV and other problems.
When all is said and done, many advantages of large factories but its demerits cannot be underestimated owing to unemployment problems decrease as well as their area also developed.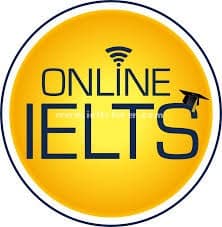 --------------------------------ADVERTISEMENT---------------------------
-----------------------------SPONSERS-----------------------------
A company has announced that it wishes to build a large factory near your community
A company has announced that it wishes to build a large factory near your community
A company has announced that it wishes to build a large factory near your community
-----------------------------*SPONSERS* -----------------------------