A Family you like apart from your family speaking cue card with answer
*A family is a basic building block of society
* I know a lot of families and I am well connected to the families of my
aunts and uncles. So, I belong to an extended family.
* The family I am going to describe here is of my aunt Jyoti.
* She is my father"s sister.
*My Uncle"s name is Jagtar and they have two children Deepa and Roop.
*They live in Phagwara in Hargobind Nagar.
* I like their family a lot because even though my uncle and aunt are very
well off, as they are both doctors, they are very down-to-earth.
* Even their children have no airs about them.
* They are liked by all people in my family.
* Both aunty and uncle are very magnanimous and always willing to help
others with their time and money.
* Deepa is doing here masters in biotechnology and Roop is doing
mechanical engineering.
* Aunt and uncle are known for their hospitality.
* At least once a week their invite us all over for lunch or dinner.
*We also invite them over quite often.
* Whenever somebody in the family is not well you can depend on aunt for
help
* Their home has warmth in it which cannot be described in words.
* All the time aunt and uncle seem to have minor quarrels with each but
they take it in the lighter vein and in fact are very amusing.
* In fact you enjoy being with them.
* The way aunt and uncle run their family and their nursing home and
still have time for all of us is amazing.
* They are indeed an ideal family.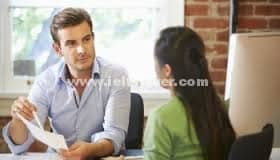 A Family you like apart from your family speaking cue card with answer
A Family you like apart from your family speaking cue card with answer
A Family you like apart from your family speaking cue card with answer
A Family you like apart from your family speaking cue card with answer