A friend has asked you to babysit on Saturday and wants to know how much you charge per hour for this. Unfortunately, you already have a commitment this weekend and cannot help. However, you free the following weekend.
Write a letter to your friend exlaining that you are not able to help this time, but could help later. Explain also what your fee for the service is.
---
Dear XX
Thank you for asking me to babysit for you. As you know I enjoy looking after Anthony and would be happy to help you out. However, this weekend I have a commitment which I cannot break.
My parents are coming to visit and I am going to take them down to the coast as I have always promised to do. They are getting older so I like to spend as much time with them as possible. Also, it is my father's birthday and I want to celebrate with them. I am really sorry that I am not able to help this time, but I am free next weekend and I would be glad to babysit for you then, if you should choose to go out for the evening.
My charge is fifteen dollars per hour until midnight and twenty dollars per hour after that. You would need to give me any special instructions you might have and, of course, leave a phone number in case of emergency.
Yours sincerely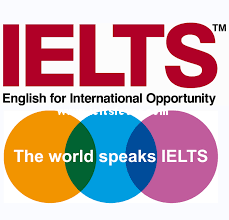 A friend has asked you to babysit on Saturday and wants to know how much you charge per hour for this. Unfortunately, you already have a commitment this weekend and cannot help. However, you free the following weekend.
Write a letter to your friend exlaining that you are not able to help this time, but could help later. Explain also what your fee for the service is
A friend has asked you to babysit on Saturday and wants to know how much you charge per hour for this. Unfortunately, you already have a commitment this weekend and cannot help. However, you free the following weekend.
Write a letter to your friend exlaining that you are not able to help this time, but could help later. Explain also what your fee for the service is
A friend has asked you to babysit on Saturday and wants to know how much you charge per hour for this. Unfortunately, you already have a commitment this weekend and cannot help. However, you free the following weekend.
Write a letter to your friend exlaining that you are not able to help this time, but could help later. Explain also what your fee for the service is
You went to the local hospital's Emergency Department with your young child who had IELTS EXAM