ieltsfever cue card example January to April 2017 An Advertisement
An Advertisement
Ad you saw or read recently
When and where you saw it

What was the advertisement about?

Explain how you felt about it
[shc_shortcode class="shc_mybox"]
 Advertisements are ubiquitous nowadays.
 I have seen many ads in my life but the ad I am going to talk about here is of Samsung J2
 I saw this ad on Star News Channel
 Priyanka Chopra is the brand ambassador for this phone.
 I want to buy it because it's a very attractive and beautiful phone and has many new
features and applications.
 It has a fully touch screen interface.
 It is available in black, white and silver colours.
 It has a 12 megapixel camera
 It is 3 G enabled
 It has a qwerty key pad.
 It has many other applications such as video player, MP3 player
 It also has latest mobile games
 It has a calculator, alarm, timer, FM radio, calendar and internet facility.
 Its memory is 8 GB
 It has a wi-fi facility
 It has a navigation system
 She is the leading Bollywood star nowadays.
 She is also my favourite actress.
 I have seen all her movies.
 She also anchored the TV show – Friends
 I watched this show because of her.
 She has a versatile personality.
 She fits into every role.
 So when she endorses a product, people really want to buy it.
 After seeing this ad I really wish to buy this phone.
 But it is out of the range of my pocket
 I have started saving money for this.
 It is for 24,000 rupees.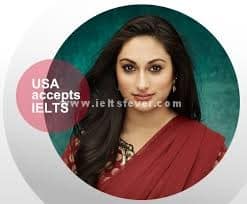 ieltsfever cue card example January to April 2017 An Advertisement
ieltsfever cue card example January to April 2017 An Advertisement
ieltsfever cue card example January to April 2017 An Advertisement
[/shc_shortcode]
ieltsfever cue card example January to April 2017 Describe a bicycle/motorbike/car trip