ieltsfever cue card example January to April 2017 Describe a family member who made you proud
Describe a family member who made you proud
You should say:
– Who this person is
– When this happened
– What this person did
---
Well, I love my all family members but here I would like to talk about my mother. She is very beautiful, well educated and very caring lady. here, I share a situation which made me more proud to have a mother like her. last weekend, I and my family went to a restaurant for a dinner. There was a child whose age is near about 10 years and he was working there. My mother talks with him why he does this work then he told his story that he belonged to a low-class family and their financial condition is not good enough to get schooling education. So that  he worked there to helped his family and arrange some money for education. Next day my mother went there again with me. She raises her vioce for a child labor. After that, We tape that child with us and went to his home. my mother told his parents about "child labor" and value of education. My mother gave them some old clothes, Some of my old books and give free tuition classes. With the help of NGO, my mother admitted him in a government school. on that day, I learned a lesson from my mother that is a "sharing is a good habit" either we share  some things or our knowledge
(Preet Kaur)
Also, Read
DESCRIBE A JOURNEY YOU REMEMBER MADE BY CAR IELTS EXAM
For the past year, you have been a member of a local club. Now you want to discontinue your membership IELTS EXAM
ieltsfever cue card example January to April 2017 Describe a family member who made you proud IELTS EXAM
People in all modern societies use drugs, but today's youth are experimenting with both legal and illegal drugs and at an increasingly early age. Some sociologists claim that parents and other members of society often set a bad example. Discuss the causes and some effects of widespread drug use by young people in modern day society. Make any recommendations you feel are necessary to help fight youth drug abuse.
Describe an occasion when visitors came to your home IELTS exam
listening test 18 membership level benefits
What would be your perfect holiday or vacation look like? IELTS exam
Talk about a natural disaster in your area IELTS exam
https://www.facebook.com/ieltsfever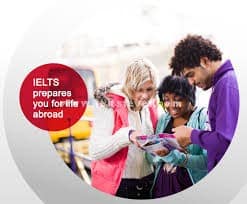 ieltsfever cue card example January to April 2017 Describe a family member who made you proud
ieltsfever cue card example January to April 2017 Describe a family member who made you proud
ieltsfever cue card example January to April 2017 Describe a family member who made you proud