Question:-Describe an article on health that you read in the magazine online
Answer:- Well, there is no denying that the habit of reading is one of the best qualities that a person can process. It is not only useful in getting knowledge about different aspect however it also alleviates stress.
Being a bookworm, I read different kinds of articles either in newspapers or internet. However, here I would like to talk about an article that I read through an online blog written by Miss Lucy.
when and where
Last Sunday, I was suffering the internet then suddenly I came across an article. The title of this article was very eye-catching. It was to " eat well and live healthily" . I could not stop myself to read it. I immediately clicked on that link and opened this article.
what the article was
This article had really good content about the sedentary lifestyle and well-balanced diet.
This article opened my eyes that to become healthier, just do a few changes in our day to day life. I came to know about breakfast is a really important meal of the day. We should have a healthy and rich breakfast and try to never skip this meal.
It helps to boost our immunity and helps us to go through the day with full energy. This article explained a full healthy diet plan for a day.
For instance, we should start our day to drink lukewarm water. Secondly, we should eat 5 meals instead of three meals.
It also said that walking for an hour in a day is good as a workout in a gym. Miss Lucy also suggested to people to cut their intake of fast food and replace it with nutritious and healthy food items.
it is good or bad
Honestly speaking, I found this article was quite informative and suggestions of Miss Lucy reasonable and approachable.
Since then, morning walk has become a part of my daily routine life. I shared this article with my near and dear ones. Overall, this was an article which I read through the internet and found very informative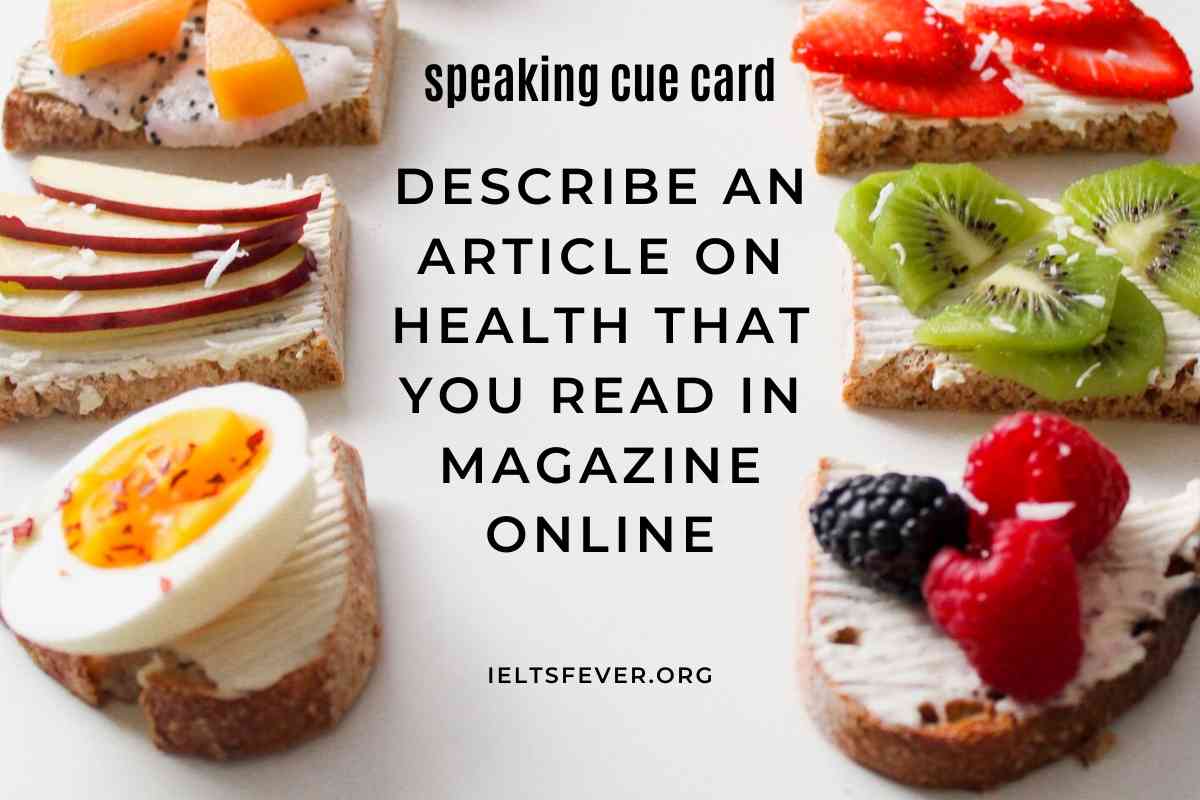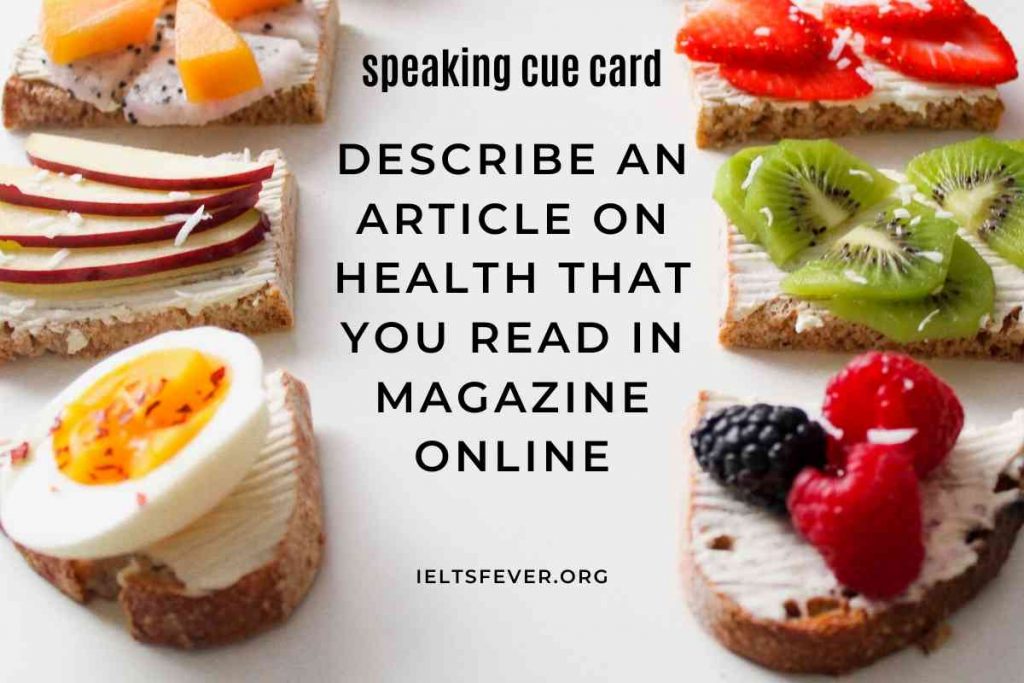 This is the end of the Describe an article on health that you read in the magazine online
-----------------------------SPONSERSs-----------------------------
-----------------------------SPONSERSs-----------------------------