Speaking follow up questions A speech you heard
Question: Why do people get nervous when they speak in public?
I think public speaking is the most common fear among people. There are many
reasons why people feel nervous when speaking in public. It may be due to lack of
confidence, lack of knowledge about the subject or the topic, hesitation due to the
feeling that they are being judged.
Question. How can they improve their public speaking skills?
Public speaking can be improved by gaining more knowledge about the subject. This will build up confidence. It can be practice with friends and family, who
can help improve the speaking skills by giving feedback. We can also make use of
technology by recording our speech and replaying it. And getting a lot of practice
before the actual event helps improve the confidence to speak in front of audience.
Question:. Why do you many people find it hard to give a talk to young children?
I think it is hard to give a talk to young children because they usually have a very
short attention span. They get distracted easily and it is important to keep them
constantly involved and engaged during the speech. They are not mature enough to
know the facts and there have different strategies used to explain the subject or the
topic to them, for example, by telling a story that they can relate to and understand.
Question. What different kinds of speeches or lectures have you attended in your life?
I have attended many kinds of speeches and lectures that in my life. During my
school and college years, I have attended various lectures delivered by my teachers
or guest speakers, about various topics and subjects. I have attended some
motivational speeches about things like time management, positive thinking, etc.
There are many religious speeches that I have heard at the
Gurudwara/temple/mosque. I have also hears speeches from/by political
leaders, usually right before elections. I have attended speeches and lectures about
social issues also, like drug addiction, female feticide, dowry issue and many more.
Question. Nowadays technology has replaced some aspects of communication. Can you give any examples of that?
Yes, nowadays people can make presentations, and then it becomes very easy to
speak because they don't have to mug up things to speak. The points they have to
elaborate on, are visible in the presentation
Question: What qualities (attributes) should these visiting speakers have?
There are many qualities/attributes required to be a good speaker, like confidence, in –
depth knowledge about the topic, good memory, ability to keep the audience engaged,
which can be achieved through an interactive session, where everyone in the
audience is involved or maybe by adding a touch of humor.
Question. Why do people give speech to children?
The main reason for giving a lecture or a speech to children is to teach them moral or
social values or to give knowledge about a particular topic or subject. It could also be
used to motivate children to perform better or maybe to become more organized.
Question. Who makes people do so?
It could be the parents, the school/college management, local NGOs, government
authorities, like the traffic police, etc.
Question How media relates to the speech to children in school?
Media plays a very important role in everyone's life these days. The speeches given
to children in schools can be published in newspapers or broadcast on TV, which
further helps spread the message or awareness among other schools/educational
institutions and the children.
Question. What kind of people can give speech to children?
People with in-depth knowledge about the subject or the topic and those who
understand that children have a very short attention span and need to be constantly
kept engaged and involved are the ones who can give speech to children.
Question. How about people on normal jobs?
People on normal jobs can definitely give speeches to schoolchildren. It helps the
children understand the importance of various jobs that people do, be it a firefighter or
a bank employee or a police inspector and so on.
Question. Do you think people who are good public speakers have talents that they were born with?
Some people are born with good oratorical skills, but some people can develop these
skills with constant practice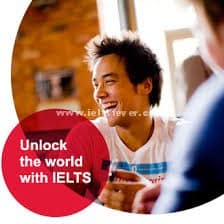 Speaking follow up questions A speech you heard
Speaking follow up questions A speech you heard
Speaking follow up questions A speech you heard
Speaking follow up questions A speech you heard
Speaking follow up questions A speech you heard