IELTSFever FREE Online Mock Test Day 611 Recent Exam Tests Must Read These Instructions before participating in Exam.
The answer to every question is mandatory; otherwise, we will not accept it. Send your answers to [email protected] with your name and city along with the question Test Number, like IELTSFever FREE Online Mock Test Day 611 ( in the subject field of email), and you must send us the answer within 24 hours of the question. We will not respond to late answers; no answer will be considered without a name or question number. For any help, you can contact us on the IELTSfever Instagram Page and Telegram channel. For IELTS Reading Tests and Listening Tests, click here. 

IELTSFever FREE Online Mock Test Day 611
Academic Writing Task 1
The Chart below shows waste collection by a recycling center from 2011 to 2015. Summarise the information by selecting and reporting the main features and make comparisons where relevant.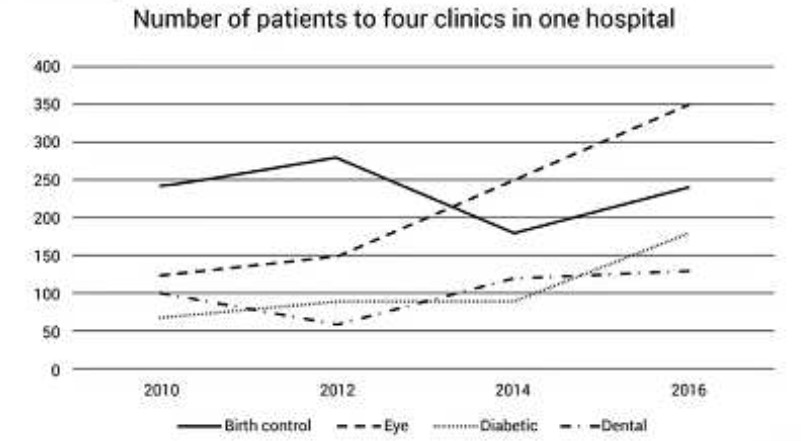 ---
General Writing Task 1
You recently went on holiday, and your friend lent you a travel guidebook. Write a letter to a friend. In your letter
Tell your friend about the holiday.
Explain how the guidebook was helpful.
Say when and how you will return the guidebook.
---
General / Academic Writing Task 2
Some people think that a person improves intellectual skills better when doing group activities. To what extent do you agree? Use specific details and examples to explain your view.
---
ACADEMIC / GENERAL SPEAKING
Part 1 Snacks 
What snacks do you like to eat?
Did you often eat snacks when you were young?
When do you usually eat snacks now?
Do you think it is healthy for you to eat snacks?
What kinds of snacks do you usually eat during the day?
Are there any traditional snacks from your country that you like?
How often do you have snacks between meals? Is it a regular habit for you?
Are there any snacks that you used to enjoy as a child but don't like anymore?
Part 2 Cue Card
Describe a piece of clothing you wear most often
What it is?
How often do you wear it?
What it is like?
And explain why you enjoy wearing it.
Part 3 Questions
What is the difference between the dressing style of young people and that of older people?
Do people living in the northern part of your country wear different clothes compared to those living in the south?
What kind of clothes do people wear after work?
What kind of clothes should people wear at work?
Do you think students need to wear school uniforms?
Where do Indian people buy clothes?
When do people in your country wear traditional clothes?
Does the climate affect what people wear?
When do people wear formal clothes?