IELTSFever FREE Online Test Day 14(12-08-2020)
Must Read This Instructions before participating in Exam
SPONSERSs
The answer to each and every question is mandatory otherwise we will not accept it. Send your answers on [email protected] with your name, city along with question( in the subject field of email), and must send us the answer within 24 hours of question.  We will not respond to late answers and without a name, question no answer will be considered.
---
Academic Writing Task 1
The diagrams below give information about the manufacture of frozen fish pies.
Summarise the information by selecting and reporting the main features, and make comparisons where relevant.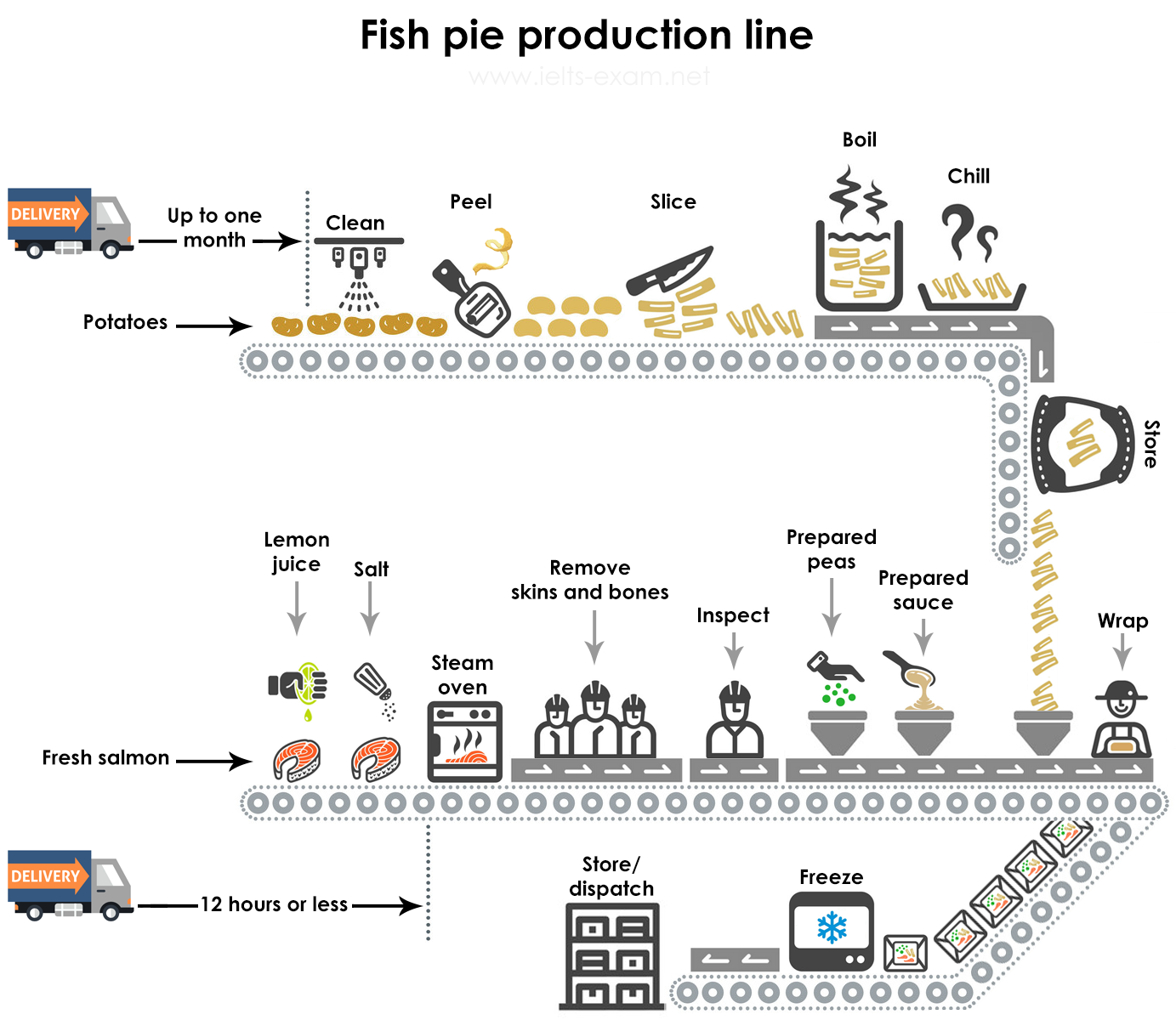 ---
General  Writing Task 1
spend about 20 minutes on this task.
An English-speaking friend wants to spend a two-week holiday in your region and has written asking for information and advice.
Write a letter to your friend. In your letter,
offer to find somewhere to stay
give advice about what to do
give information about what clothes to bring
Write at least 150 words.
You do NOT need to write any addresses.
Begin your letter as follows:
Dear …………….. ,
---
General/ Academic Writing Task 2
In the modern world, the image (photograph or film) is becoming a more powerful way of communicating than the written word.
To what extent do you agree or disagree?
---
Academic /General speaking 
Describe a program or app on your computer or mobile.
what the program/app is,
when/where you found it,
how you use it,
and how you feel about it.
---
IELTSFever FREE Online Test Day 14(12-08-2020)
---
For Other Updates Follow Us on Twitter