general reading practice test 5 QUEEN'S SCHOOL OF
ENGLISH ,The Marchmain Kettle ,The Saltwater Crocodiles of Australia
ieltsfever-general-reading-practice-test-5-pdf
ANSWERS ieltsfever-general-reading-practice-test-5-pdf
you can also download in zip file password= "ieltsfever.com"
ieltsfever-general-reading-practice-test-4-zip
[shc_shortcode class="shc_mybox"]general reading practice test 5 QUEEN'S SCHOOL OF
ENGLISH ,The Marchmain Kettle ,The Saltwater Crocodiles of Australia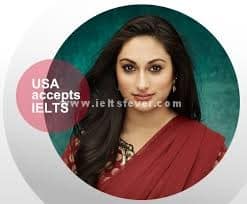 QUEEN'S SCHOOL OF
ENGLISH
Established 1975
• general English
• business English
• English for tourism
• various exam courses
• help with housing
• recreation program
Contact us on 00 44 1202 395 132
BATEMAN'S
UNIVERSITY
PREPARATION
COLLEGE
With the huge number of foreign students
studying at the UK's universities and colleges,
we at Bateman's recognized 10 years ago the
need to provide a specialized institute that
provides English wholly aimed at supporting
your study here in the UK. We can offer short
and long courses that will get you to the level
that you need.
The Marchmain Kettle – The Traditional English Copper Kettle
Made from the finest solid copper, brass and pure tin, this newly designed kettle is now
available worldwide. We are confident that you will not find a better kettle. By following the
simple instructions closely, your Marchmain kettle will serve you efficiently for many years and
of course, enhance your kitchen every day with quality rarely found in today's marketplace.
It must be remembered that your Marchmain kettle will require
FIRST AID
Bleeding
External Bleeding
1 Apply direct pressure. Place a clean, folded cloth over the injured area and firmly
apply pressure. If blood soaks through, do not remove it. Instead, cover that cloth
with another one and continue to apply pressure to the wound for 7 – 10 minutes.
If the bleeding is from the ear, place a clean bandage over the ear, lay the victim
on his side, and allow the blood to drain out of the bandage.
2 Elevate the injury. Position the wounded part of the body above the level of the
heart if possible while you apply direct pressure.
The Saltwater Crocodiles of Australia
A
What's the world's largest reptile? It's a saltwater crocodile. Crocodiles have been on this
planet for tens of millions of years – far longer than us! Many animals are unfairly feared through
ignorance as a danger to humans but the saltwater crocodiles wholly deserve the fear and
the respect given to them by people living near them. The large saltwater crocodile has taken
the lives of many unsuspecting men, women, children, their pets and livestock. By maturity
saltwater crocs can reach between 20 and 23 feet. An average length for full grown males is
about 17 feet and females rarely exceed 10 feet.
B
[/shc_shortcode]
general reading practice test 4 ,SECRETARY – URGENT ,Jamestown Hiking Centre ,WESTLEY TAXI SERVICES ,Halifax College ,The Royal Flying Doctor Service of Australia