TIP(1) GENERAL READING PARAGRAPH 3 Sample reading text
TIP FOR GENERAL READING SEARCH ANSWERS MUST DOWNLOAD THE BELOW FILE. THIS IS VERY HELP FULL FOR STUDENTS
THANKS KEEP VISITING WWW.IELTSFEVER.COM
TIP(1) GENERAL READING PARAGRAPH 3 PDF
[shc_shortcode class="shc_mybox"]Sample reading text
Lessons from the Titanic
A From the comfort of our modern lives we tend to look back at the
turn of the twentieth century as a dangerous time for sea travellers. With
limited communication facilities, and shipping technology still in its infancy
in the early nineteen hundreds, we consider ocean travel to have been a
risky business. But to the people of the time it was one of the safest forms
of transport. At the time of the Titanic's maiden voyage in 1912, there had
only been four lives lost in the previous forty years on passenger ships on
the North Atlantic crossing. And the Titanic was confidently proclaimed to
be unsinkable. She represented the pinnacle of technological advance at
the time. Her builders, crew and passengers had no doubt that she was
the finest ship ever built. But still she did sink on April 14, 1912, taking
1,517 of her passengers and crew with her.
B The RMS Titanic left Southampton for New York on April 10, 1912.
On board were some of the richest and most famous people of the time
who had paid large sums of money to sail on the first voyage of the most
luxurious ship in the world. Imagine her placed on her end: she was larger
at 269 metres than many of the tallest buildings of the day. And with nine
decks, she was as high as an eleven storey building. The Titanic carried
329 first class, 285 second class and 710 third class passengers with 899
crew members, under the care of the very experienced Captain Edward J.
Smith. She also carried enough food to feed a small town, including
40,000 fresh eggs, 36,000 apples, 111,000 lbs of fresh meat and 2,200 lbs
of coffee for the five day journey.
Sample reading text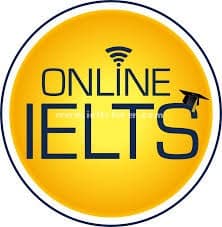 Sample reading text
Sample reading textSample reading text
C RMS Titanic was believed to be unsinkable because the hull was
divided into sixteen watertight compartments. Even if two of these
compartments flooded, the ship could still float. The ship's owners could
not imagine that, in the case of an accident, the Titanic would not be able
to float until she was rescued. It was largely as a result of this confidence
in the ship and in the safety of ocean travel that the disaster could claim
such a great loss of life. [/shc_shortcode]
what to do to Get High Score in IELTS Reading Exam