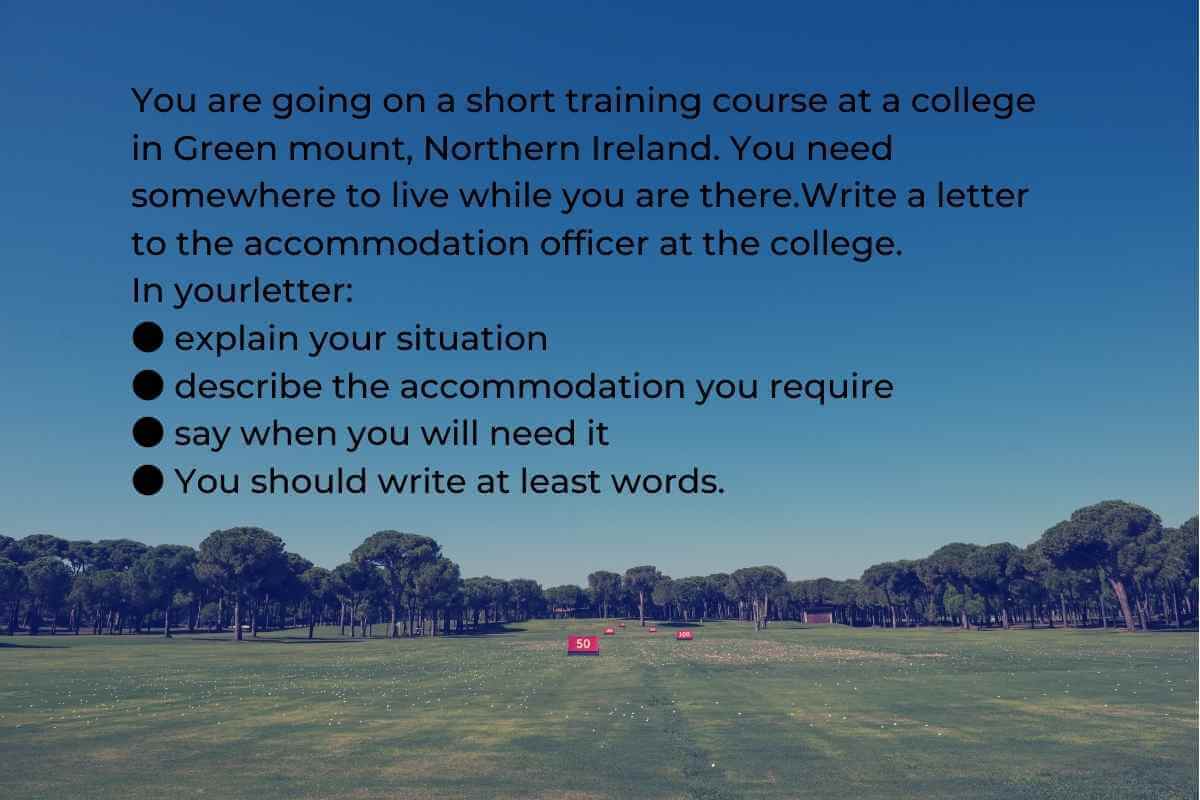 You are going on a short training course at a college in Green mount, Northern Ireland. You need somewhere to live while you are there.
Write a letter to the accommodation officer at the college. In your
letter:
● explain your situation
● describe the accommodation you require
● say when you will need it
● You should write at least words.
---
Sample Answer of Short Training Course at a College in Green Mount
Dear sir,
Through this epistle, I want to inform you that I am coming to Ireland for some training purpose in your college, so I am looking for a favor from you.
I am shifting after that a fortnight with my family for few months, and I need a rented apartment in which i need two bedrooms, a hall and a kitchen along with study room. In addition to this, please make sure the apartment must be near the market and Gym because I am very conscious about my health.
Please let me know about the weather condition also so that I can pack my clothes accordingly. Most importantly, give some information about food as I am a pure vegetarian, so is it easy to arrange some vegetarian food otherwise I will pack some preserved edibles from here to cook that food for some days after reaching there. Moreover, which mode of transportation is convenient for me to travel from college to home. Except this, please give some suggestions what things are beneficial for me and tell me about anything you think i forgot to ask you about.

Looking forward for your cooperation.
-----------------------------ADVERTISEMENT-----------------------------
Thanks,
IELTSFever Twitter
-----------------------------*SPONSERS* -----------------------------