Talk about a character from a story that you admire from your childhood IELTS exam
Who was he
What was he like
What did he do
Explain why you admire this character.
---
These are no doubt childhood ha precious time in everyone's life. I also enjoyed my childhood and heard many stories such as fairy tale, Superman story etc. Here I would like to talk about a character " shaktimaan" who was very famous or like a superhero for every child in their childhood. The story of "Shaktimaan" broadcast on Tv D.D. National channel. As character name shows he had some supernatural powers which he used to help the needy ones. he never misused his powers. he got that powers from meditation. Not only me this character admired every child. He played a double role in this story. One side he performs a press reporter role on another hand he is not an ordinary man. He is a real superhero who help others. In this moral value end of the story, he gave a message to everyone. All my school friends talk about this story next day int he classroom.
Preet Kaur
Also, Check
Describe a period in history which has always interested you IELTS exam
Describe a period in history which has always interested you IELTS exam
Academic reading practice test 56 SPACE TRAVEL AND HEALTH VANISHED DOGS – A LOVE STORY
Some people believe that young people know about international pop and movie Some people believe that young people know about international pop and movie stars but know very less about famous people from the history in their own country IELTS exam
Also, like our Facebook Page https://www.facebook.com/ieltsfever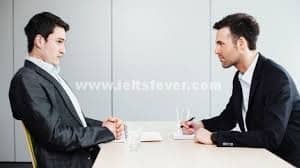 Talk about a character from a story that you admire from your childhood IELTS exam
Talk about a character from a story that you admire from your childhood IELTS exam
Talk about a character from a story that you admire from your childhood IELTS exam
Talk about a character from a story that you admire from your childhood IELTS exam