Talk about a useful application of computer that you had a personal experience with speaking cue card with answer
, please say:
How did you do this?
Was it difficult for you?
Has anyone helped you?
 Computers are very important part of our life.
 They are a source of information.
 I have used many computer applications in my life.
 Here I am going to talk about Microsoft Word
 It is a part of MS office
 In fact it is the most useful application of MS office.
 It is also very easy and convenient to use.
 I remember, when I was in school, I had to make an assignment on Global warming.
 I first got the material from the library.
 Then I had to type it.
 I went to my school computer lab.
 My teacher helped me in organising the material.
 It was quite difficult for me because I had never before used the computer for making an assignment.
 I had to type the written matter.
 I also had to scan and copy the pictures.
 I found it very interesting.
 This application is very nice because I could check my spellings and grammar also.
 When I had typed everything, my teacher helped me in organizing the whole assignment.
 Then I took a print out.
 I remember, I got A+ grade in the assignment.
 Then I pestered my parents to buy me a computer.
 Now I find using the MS word very easy.
 I have also learnt many new features of this application.
Also Read Describe something you bought according to an advertisement you saw
Also Read Talk about a useful application of computer that you had a personal experience with speaking Ielts Exam
Also Read An equipment you use other than a computer speaking cue card with answer
Also Like our Facebook page https://www.facebook.com/ieltsfever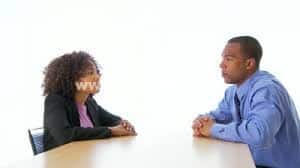 Talk about a useful application of computer that you had a personal experience with speaking
Talk about a useful application of computer that you had a personal experience with speaking
Talk about a useful application of computer that you had a personal experience with speaking