Talk about the happiest situation in your life
You should say:
What was the occasion?
When it came?
Talk about the happiest situation in your life
Sample 1:-
Well, everyone likes to give or receive gifts to someone special and such a situation are happy for us. The presents always make us happy very much and here, I would like to talk about a time when I was very pleased a beautiful and love story behind this. Last year, on 18th February, I gave a stunning gold ring to my mother at her anniversary and this made me very happy. Before this time, I never gave any present to my mother even I have received a plethora of presents from her.
One that time, I don't have so much money to buy a gold ring. I have been getting my pocket money 3000 rupees per month. I just spent it as soon as I received it, to be honest, But, to purchase a gorgeous present for my mother, I decided to save money even though I did not do like this. I saved a huge amount from my pocket money.
when my mother's anniversary was coming, I went to a jewelry shop. There I saw a number of pretty designs of gold ring designs. After some time, I decided to purchase a stunning gold ring with a white colored stone in it and, when I bought it. When I gave it to my mother on her anniversary. She was so surprised after taking it. on that time, I saw an elegant glad on her face. I do not have words to describe it. So, it was the happiest situation for me.
Sample 2:-
Well, There are lots of occasions in someone's life when they feel happy and lovely. I also have lots of like that, when I was glad and feeling joyful. Today, I have asked to speak about the happiest situation in my life. I am glad to share this moment. It was on 14 January 2018. On this day, my brother was getting married.
My brother is my inspiration and of course my second father. I believe that the older brother is always your second father. His name is Mandeep Singh. He engaged in 2017 with a beautiful girl named Harpreet Kaur. Everyone becomes happy on marriage occasions. I was also feeling happiest because there were a number of things that we all did.
Before 2 months, all the preparations were started, we did a lot shopping for me and my brother's wife too, also plan lots of things for the marriage. We cleaned our house, whitewash and decorated our house. I was extremely excited on that day. We traveled from Bathinda to Moga. We danced a lot there, ate delicious dishes there.
Actually, I enjoyed it a lot. We met my brother's wife and did all the customs or traditions with my brothers' wife. She looked damn cute. After all the traditions had done. We came back home and dance, did fireworks, did Kangana i.e. our family tradition. I can't forget that day which was full of joys, entertainment, relief, and customs. I wish every sister enjoy her brother's marriage a lot.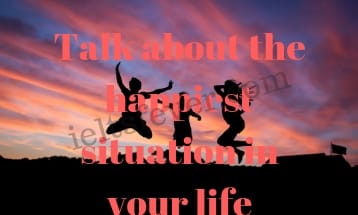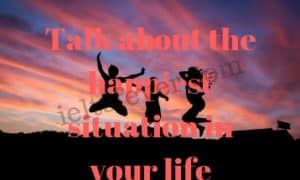 Also, like our Facebook page IELTSFEVER