we prefer you to work offline, download the test paper and blank answer sheet
answers ieltsfever-academic-reading-practice-test-21-pdf
answers ieltsfever-academic-reading-practice-test-21-pdf
password ieltsfever.com
ieltsfever-academic-reading-practice-test-21 zip
[shc_shortcode class="shc_mybox"]
THE LIFE CYCLE OF A STAR
It has been conservatively estimated that there are some 10,000 billion, billion stars in the universe. It is difficult to know the exact age of a star (astronomers have identified stars as young as 25,000 years old and others are thought to be over 10 billion years old), but what astronomers do know is that there are many different kinds. How each star is formed, and its mass, influences its type and longevity.
TOMATO RIPENING
Tomatoes give off minute quantities of ethylene gas which is active in starting the natural ripening process. If left to nature, however, the tomatoes ripen in a random way. The trickled ethylene gas process of tomato ripening consists of exposing the tomatoes to a low concentration of ethylene gas under controlled temperature conditions in a special tomato-ripening room. This treatment initiates and controls the speed of the natural ripening and colouring process in the tomatoes.
ECO-TOURISM
If you still believe the once-commonly held misconception that tourism is only an indulgence for the wealthy, you are out of step with the times! The tourism market is accessible to, and indeed marketed toward, many different sections of the community. Adventurers, fitness freaks, nature-lovers and business people all contribute to a rapidly expanding sector of the global economy.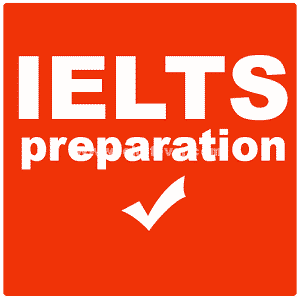 This billion-dollar industry, whilst affected slightly by the unforeseen events of 11 September 2001, has experienced significant growth since the late 1980s. The subsequent economic benefits for governments are well-documented as tourism boosts foreign investment and foreign exchange. Large-scale resorts and civil infrastructure were often the only response to successful marketing and increased tourist demand. It is not surprising then that the direct impact on the environment and regional or indigenous populations became a contentious issue. Governments and big business became the target of environmentalists and activists who argued that mass tourism was not (and is not) sustainable. As hordes of tourists descended on often overcrowded beaches and overused parklands, this became apparent. Eco-tourism was born.
THE LIFE CYCLE OF A STAR ,TOMATO RIPENING ,ECO-TOURISM
THE LIFE CYCLE OF A STAR ,TOMATO RIPENING ,ECO-TOURISM
THE LIFE CYCLE OF A STAR ,TOMATO RIPENING ,ECO-TOURISM
THE LIFE CYCLE OF A STAR ,TOMATO RIPENING ,ECO-TOURISM
[/shc_shortcode]
general reading practice test 10 a stone age approach to exercise ,school of design ,having a lovely time ,hiring a car online ,study notes series