To learn a foreign language successfully you need to spend time in the country where the language is spoken. do you agree or disagree?
Ans:
It is not clear that learning a foreign language necessitates time in the country of that language but this essay will argue that it is extremely beneficial to learning. this will be discussed in the upcoming paragraphs.
When children learn foreign languages at school, they probably have classes for only a few hours a week. it's possible that the culture of that foreign language is very far away and their thoughts are on other things. if a child is lucky enough to have opportunities to visit the country in which the language is spoken, that is excellent. even better is the opportunity to speak with people of the target culture in the new language on a regular basis. unfortunately, however, most children emerge from their school years with very little command they have often is lost through lack of practice.
Many schools now have schemes whereby pupils can take as much as a year of their school's studies abroad, and this gives excellent opportunities to become really proficient in a language since, inside its own environment, the language is embedded in its natural social context. many adults too are taking several months or longer away from work to study language intensively overseas. it seems a successful way both of lifting language proficiency and of understanding the cultural patterns of native speakers.
It is true that some successful language learners have never been to the country where that language is spoken. such learners probably have a gift for learning the language and would be successful under any circumstances with regular effort. for most people, however, learning in a social context is central to motivation and enjoyment in learning.
In conclusion, with the availability to learn options online, it will be interesting to see if the quality of language learning improves, especially for those people in isolated places who don't have the resources to afford expensive courses overseas.
It seems that many companies today are becoming much more concerned with profit than with the happiness of their workers. how could companies take better care of their workers in the future?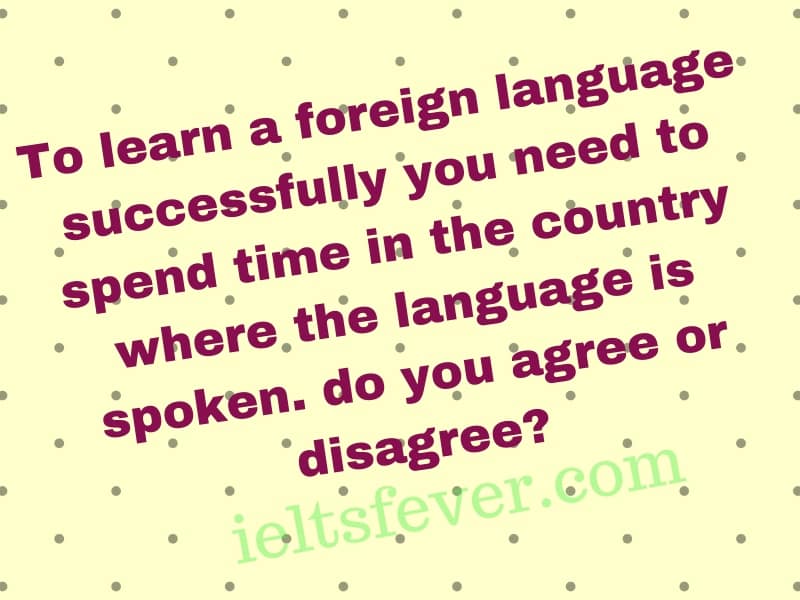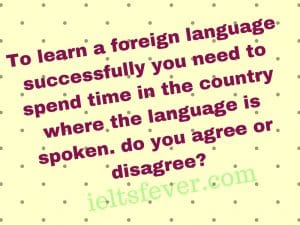 https://ieltsfever.org/you-are-thinking-of-moving-to-a-new-country-outline-some-of-the-factors/
To learn a foreign language successfully you need to spend time To learn a foreign language successfully you need to spend time To learn a foreign language successfully you need to spend time