Urban areas are witnessing an increase in obesity among children. suggest some solutions to solve this problem.
Ans:
It is certainly true that cities localities are facing problems of fatness among kids.it is evident that a vast number of fast foods are available in the market and children to prefer to eat them because these are not only tasty but cheap also and this makes them sick both mentally and physically. this thing will be discussed in the upcoming paragraphs.
With the advent of technology, a vast number of fast food varieties are coming in the market. for instance, Chinese noodles, burgers, hot dogs which are not only delicious to eat but cheap in price also. nowadays, children are busier in their studies and they like to eat food outside without bothering their health. Urban areas are witnessing an increase in obesity among children
The possible solution for this is that parents should aware their children to take nutritious food at home instead of eating junk foods outsides. furthermore, the restaurants should also make the hygienic food keeping in view the health of the children. the government should also organize awareness seminars in schools and colleges to tell the harmful effects of fast food on the health of students. canteens in schools and colleges should make nutritious food made from green and leafy vegetables and milk products. Urban areas are witnessing an increase in obesity among children
In conclusion, children are the building blocks of the nation and they play an important role in the progress of the country. it is the duty of both the teachers and parents to tell the students that which type of food is good for their health.they becomes role models for their children
What is rote learning? what are its benefits and negative points? do you think this practice should be continued?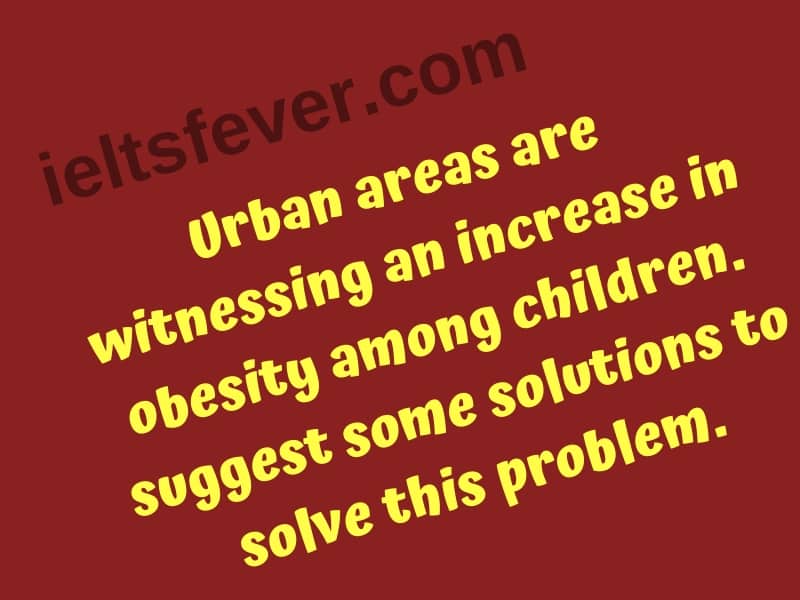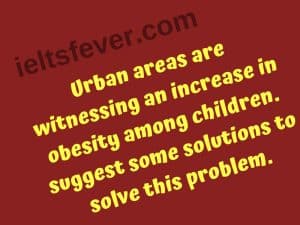 Some people think that an employee should change his career or field of work at least once. however, others think that employees should not change his career and stay in the job for the entire life. do you agree or disagree with this statement?