When families have a meal together it is considered social activity . Do you think eating
together is important to people in your country?
---
[shc_shortcode class="shc_mybox"]It is irrefutable that eating together is a social activity. Sharing dinner together gives
everyone a sense of identity. It can help ease day-to-day conflicts, as well as establish
traditions and memories that can last a lifetime.
The first and foremost advantage of eating together is that it creates a sense of belonging.
Conversations during the meal provide opportunities for the family to bond and learn from
one another. It's a chance to share information and news of the day, as well as give extra
attention to your children and teens. Family meals foster warmth, security and love, as well
as feelings of belonging. It can be a unifying experience for all.
Secondly, family mealtime is the perfect opportunity to teach appropriate table manners,
etiquette, and social skills. Parents can be perfect role models in this and children learn by
following them. What is more, meals prepared and eaten at home are usually more
nutritious and healthy. They contain more fruits, vegetables, and dairy products along with
additional nutrients such as fiber, calcium, vitamins A and C, and folate.
Furthermore, research shows that frequent family dinners (five or more a week), are
associated with lower rates of smoking, drinking, and illegal drug use in pre-teens and
teenagers when compared to families that eat together two or fewer times per week. To
add to it, children do better in school when they eat more meals with their parents and
family.
In my country most people do value shared mealtime. However, the fast paced life and
influence of the global culture is taking some away from this custom. Fortunately, some
recent studies have shown that even in the developed countries people are realizing the
importance of family meals and are downshifting. It is indeed time to bring the "family" back
to the dinner table.
To put it in a nutshell, I pen down saying that eating together is definitely an important
social activity. That it why it has been said that, 'The family that eats together stays
together'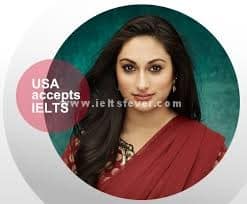 When families have a meal together it is considered social activity
When families have a meal together it is considered social activity
When families have a meal together it is considered social activity
[/shc_shortcode]