Write a letter to your friend/family to describe an accident that has happened to you and ask for help.
in your letter:
(1). what/when the accident happened?
(2). what are you suggested to do?
Ans:
Dear friend,
How are you and your family? I am writing this letter to inform you that an accident has happened to me yesterday when I was going for my tuition class on my bicycle.
The accident happened when I was passing through the vegetable market. two bulls were fighting with each other and unfortunately one of them hit my bicycle very strongly. I fell down on the ground and I have an injury on my back. everyone was trying to move from the site but among them, a kind-hearted person came and took me to the hospital.
The doctor took an x-ray of my back and gave me the necessary treatment. with God's grace, he told me that you have not any kind of serious injury but the doctor advised me to take rest and admitted me in the hospital. so, I am feeling lonely whether I have not any serious injury but I need your moral support. I hope you will definitely come to meet me.
With love,
Smith.
You are organizing a trip to the black mountains in west whales for a group of students Canterbury in Kent, UT. write to the manager of student hostel services and: (1). explain when you want to visit the black mountains? (2). how long will you stay there? (3). how many students in your party and what accommodation you will require?
Write a letter to your friend/family to describe an accident that has Write a letter to your friend/family to describe an accident that has Write a letter to your friend/family to describe an accident that has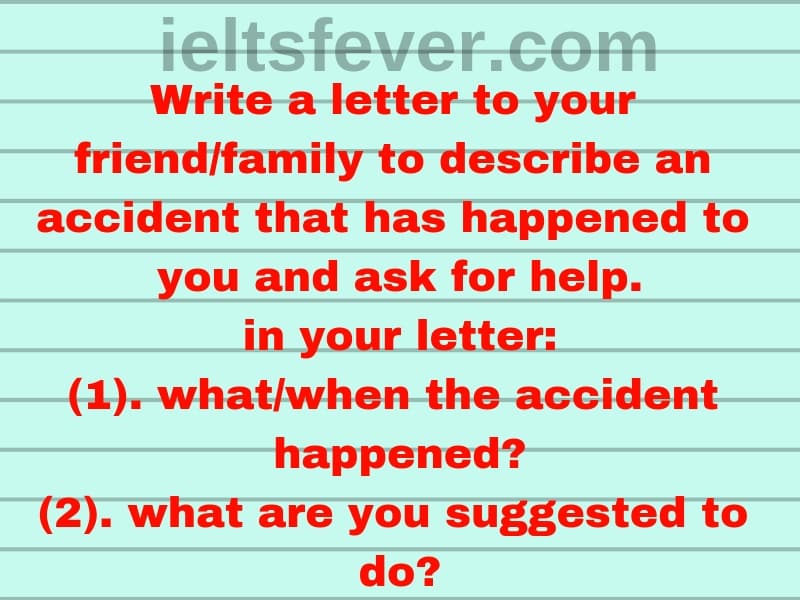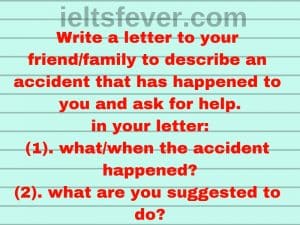 Polluted City IELTS speaking cue card with answer IELTS EXAM