You are going to study in a college in the UK next year. You would like to stay in a college Hall of Residence .
Write a letter to the college giving your accommodation requirements. You should outline what your room and food needs are and also ask what alternatives are available if they cannot provide what you want.
---
Respected Sir,
I have just recently been awarded a place at your esteemed college and I now write with respect to my accommodation requirements for my first initial year.
As I will not know anyone at the College, I would like to spend my first year in a Hall of Residence so that I can meet people in this place. I would prefer the Hall to be a single sex female only hall and with full board so that I won't have to worry about cooking for myself. In addition I also require a vegetarian choice as I am vegetarian. If there are no halls offering the above then I would be satisfied in a hall with kitchens so I can cook. In addition I would not like to share my room and I would prefer en suite facilities if you have halls offering this.
Thanking you for your assistance in advance, I look forward to hearing from you soon.
Yours sincerely,
Anna Silva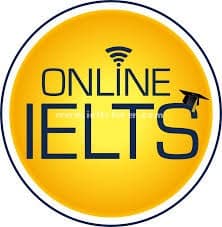 Now a lot of people in college are doing academic study. We should encourage Now a lot of people in college are doing academic study IELTS EXAM
Compare high school learning and college university learning speaking cue card with answer IELTS EXAM
You have been invited to attend an interview for a place studying a course in a college IELTS EXAM
You live in a room in a college where you share with another student. You find it very difficult to work there IELTS EXAM
Some people think that students should go to college for further education. However, some others claim that students should go to learn the skills such as fixing cars or construction. What is your opinion?
You are going to study in a college in the UK next year. You would like to stay in a college Hall of Residence
You are going to study in a college in the UK next year. You would like to stay in a college Hall of Residence
You are going to study in a college in the UK next year. You would like to stay in a college Hall of Residence Write a letter to the college giving