A house you"ve been to ( not your own ) speaking cue card with answer
You should say:
whose house/apartment this is?
where the house/apartment is?
what it looks like inside?
---
Well, man is a social animal and he wants the beautiful home to live in.But I would like to talk about a house that I recently visited. Last Sunday I went to my friend, Raman 's house to get some CDs of Hindi singer Armaan malik's songs. I saw his house has too beautiful. It is a two-story building nearby "Preet Cyber Cafe" in Moga. My friend is currently living in this house with his family. The trees are around his house that why it attracted me. When I entered to it, I was so surprised because his house was so neat and clean from the inner side just like outside. One too good place in his house That I really liked it was his study room. It is looking beautiful because it is such a room with suitable cuboids, a rectangular four-seater table and another essential accessory in this room.It looks beautiful from inside. After seeing his room, I exited and asked Raman that how he make this room such as so beautiful and interesting. Then he told me that it was an idea of only his own because he loves to read books of various writers and he preferred to make the different study room just for reading books.After spending some time with Raman, then I came back to my house.Now I also want to make a different study room in my home where would I like to spend my reading time.According to me, one place or room in your home which your favorite, that is not just a commonplace but also your sweet memories are connected with it. Study room of Raman's house gave me an impression of beauty and comfort. So for these reasons, I like his house' apartment.
(Harpreet Kaur Malliana).
Also, Read
Talk about an electronic equipment you bought for your house ielts exam
Describe your ideal house. Please say speaking ielts exam
Describe a situation when something in your house broke or stopped working. Please say ielts exam
You have just spent a weekend at a friend's house. When you returned home, you discovered you have left IELTS EXAM
https://www.facebook.com/ieltsfever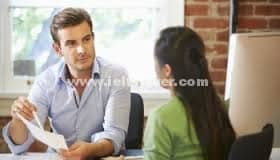 A house you"ve been to ( not your own ) speaking cue care with answer
A house you"ve been to ( not your own ) speaking cue care with answer
A house you"ve been to ( not your own ) speaking cue care with answer
A house you"ve been to ( not your own ) speaking cue care with answer