Describe a difficult decision that you made speaking IELTS EXAM
You should say:
what decision it was
what difficulties you faced
how you made the decision
---
Well, the most difficult decision I have ever made was whether or not I should study in the USA next year. Well, the most important conversation I had so far was with my parents about whether or not I should study in the USA next year.
In a recent couple of years, there's this growing tendency among high school graduates to embark on a study abroad program. I have always wanted to do the same, because it's a good opportunity to see the world, to experience different styles education, and to improve my language skills. And for a girl who has never
been far away from home, studying in a foreign country might bring out my independent nature. But I need to give it some careful thought before I could make the decision. I told my parents who are both open-minded about my plan, and they were pretty supportive, but they also pointed out some disadvantages. My mom
told me that being in a new place by myself could be overwhelming sometimes, and it tests my ability to adapt to diverse situations. And it's highly possible that I would feel lonely and helpless every so often because all of my close friends and family members are on the other side of the world. I would be completely on my
own, and basically, everything I took for granted in the past would then be a challenge, like paying bills, opening bank accounts, communicating with fellow students, and the list goes on and on.
All of a sudden, I felt stuck. All those challenges sounded terrifying, but I really didn't want to miss this great chance to broaden my horizon and learn more about other cultures around the world. I weighed up the pros and cons carefully, and after some serious consideration, I finally made up my mind to seize the opportunity to go abroad for study.
Follow-up Questions:
How parents' decisions affect their children's lives?
What important things do you consider while taking a big decision?
Also, Read
Talk about a decision which affected you in a positive way IELTS exam
Talk about a clever decision made by someone to solve a problem Speaking IELTS EXAM
Describe a sportsperson that you admire IELTS exam
Some people think that the news media nowadays have influenced people's lives in negative ways. To what extent do you agree or disagree? IELTS exam
DESCRIBE A SUCCESSFUL BUSINESSMAN U ADMIRED IELTS EXAM
https://www.facebook.com/ieltsfever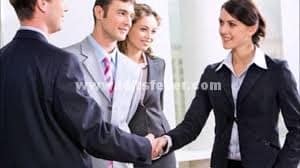 Describe a difficult decision that you made speaking IELTS EXAM
Describe a difficult decision that you made speaking IELTS EXAM
Describe a difficult decision that you made speaking IELTS EXAM