Describe a place where you want to read or write, apart from home?
What is it?
Where is it?
Why do you go there to read and write?
---
Intro:
I have always been interested in studying at quite a place because it helps me to concentrate on study fully. There are some quite places such as the library, study rooms and so on. However, I would like to talk about a place where I want to read or write rather than my home . that is the Park.
Where:
This Park is a golden park in my hometown. It covers a vast area. The majority of people come for different purposes. My all friends like to go there for study purposes because there is one place which built mainly for those who come for study.
Why:
here are many reasons why i like to read or write in this Park. First of all, there is no disturbance I can fully concentrate on my studies. In addition to it, I love to read or write under the shadow of tree. I enjoy the view of Park, so I like to study there. Furthermore, Sometimes I want to spend time with myself; hence I like to read some storybooks.
When:
In my daily routine, I visit this Park for study because it is a hushed and better place for study.
Overall:
That is a place where I like to read or write apart from home.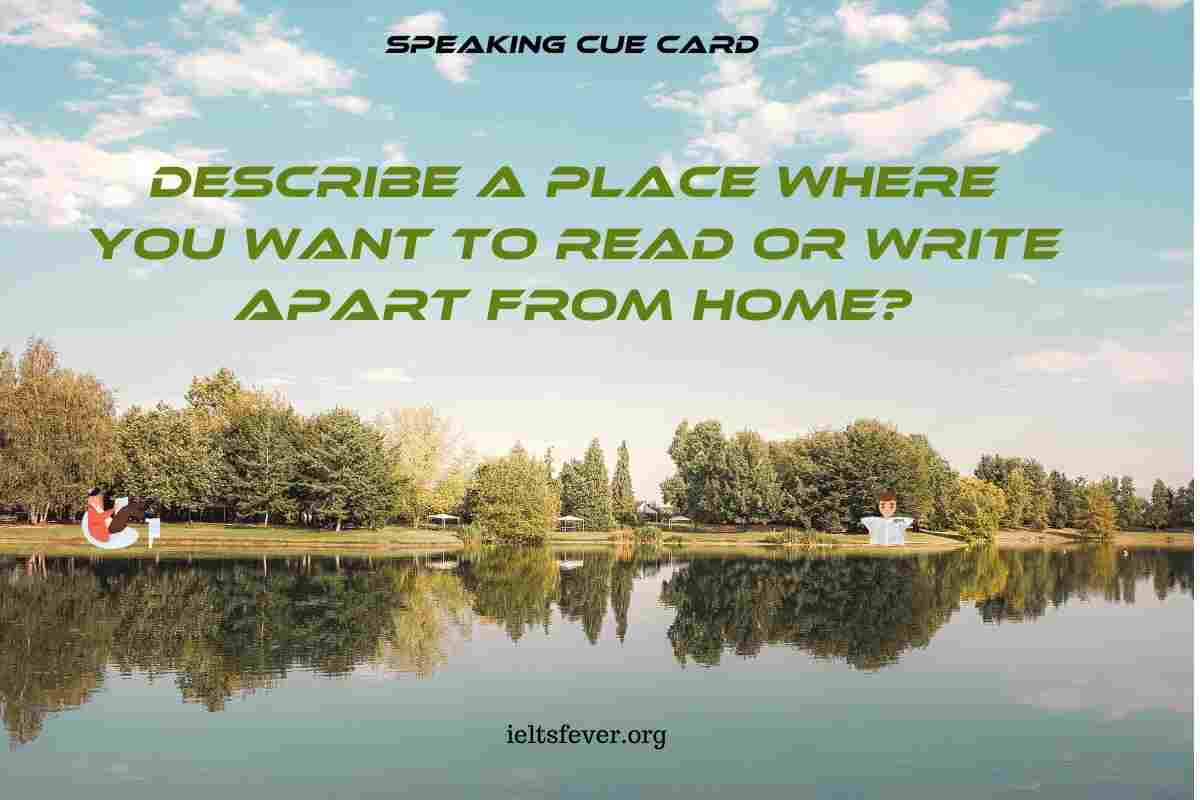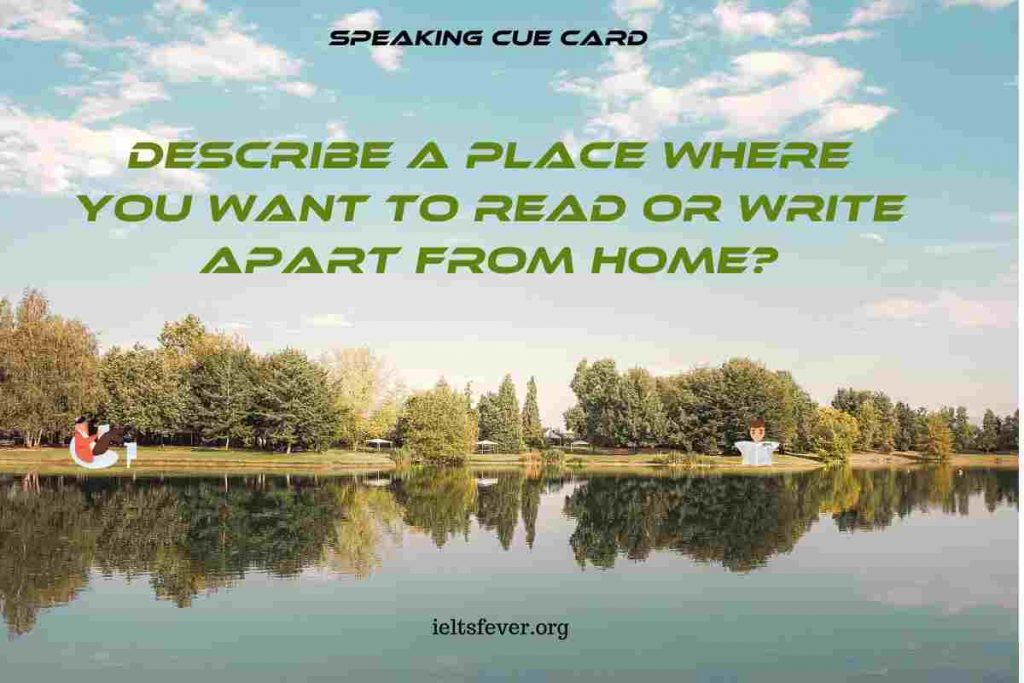 ---
This is the End of Cue Card (describe a place where you want to read or write apart from home?)
Like Us on Facebook For More Updates
Writing Task 2 Sample
The Government needs to spend money to encourage the development of sport and art for school students, rather than to support professional sports and art events. Do you agree or disagree? IELTS exam