Describe an art an craft activity that you did at school speaking IELTS EXAM
Talking about an art activity that I remember to be part of is the photography competition my high school. Well, to be frank, my memory fails me and I cannot recall the exact date when I attended the craft activity but I am sure it must be at the high school.
The activity actually was kinda like a project, aiming to help students get familiar with photography and be more conscious about preserving traditional culture. Actually, the theme of the competition is " Where is our tradition", which means all the participants have to take a series of pictures of things related to our tradition or culture.
Some of my classmates who were interested in photography and me formed a team and we did the project together. Some of my team members are really brilliant and professional in photography and some others are specialized in traditional stuff and history. After we registered for the competition, we were really excited and eager to do it well. So, naturally, we did a lot of preparation, the whole group was divided into 3 teams, Team 1 was responsible for searching information on the Internet and Team 2 to design the framework and album, and I was in the Team 3, taking the pictures. My team went to lots of places in my hometown and took lots of pictures, including paper cut, pottery, embroidery and even Indian knot. We worked really hard for it after school because the time for us was quite limited, only 1 week I guess. For one or two days, we even burned mid-night oil together in my home. But, when we finished the album, we achieved the great sense of fulfillment. I mean we really do something by ourselves. More importantly, through this art activity, we learned more and about our tradition.
Also, Read An activity that you found boring IELTS exam
Also, Read An outdoor activity you would like to learn in future IELTS exam
Also, Read Describe an activity you would like to do in your leisure time near the sea
Also, like our Facebook Page https://www.facebook.com/ieltsfever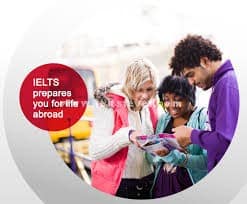 Describe an art an craft activity that you did at school speaking IELTS EXAM
Describe an art an craft activity that you did at school speaking IELTS EXAM
Describe an art an craft activity that you did at school speaking IELTS EXAM