Talk about a clever decision made by someone to solve a problem Speaking IELTS EXAM
Who took the decision
What was the problem
What he or she did  
---
It was Mr. Simpson who gave me a smart solution to a problem I was in. In fact, without his help, I would not have been able to get rid of the predicament. With his extraordinary intelligence, he helped me out and I am grateful to him. This is a very smart candidate task card and I am honored to have it in my share. I will answer it in brief now.
I was having trouble with my cell phone charging back up time. It was a trouble for me and I could not get the right power backup as I was supposed to get. Battery draining was a very common issue with this phone set. So, I had to remain worried about my mobile phone charging issue. I barely used the phone lest the charge is lost. But Mr. Simpson advised me to follow some charge cycles and also asked me to change the phone charger. I never thought of the issue. And to my surprise, it worked very well.
Mr. Simpson is my neighbor and works as an IT expert at a local company. I have a good relationship with him and share my issues to get his valuable suggestions. Being an Android user, it is really hard when you have a phone and you cannot use it. I was experiencing the matter and I shared the fact with him to get some solutions. He asked me to change the charging adapter and also to install an application to complete charging cycle.
It was a clever solution indeed. In fact, I was planning to change my phone set. If I would not get the solution, I would have changed the phone within a couple of days. But following the instructions, I was able to get back a better battery backup.
Sample 2
There are many situations in life when we face problems and feel helpless. Some people just give up, whereas others try to solve those problems with whatever they have at hand. My brother, Danial, is one such person, who comes up with clever ideas to solve things. I remember one such situation when with his clever idea, he saved us all from a very embarrassing situation.  It was my cousin Monica's wedding and she was wearing a net lehenga with a very big flare. After she came home from the beauty parlor. We were already getting late, and we were all going to the wedding palace, her sandal got stuck with her lehenga and the hem came off from the bottom. We were already getting late. There was no time to take it off and hem it and then wear it again. Monica was on the verge of tears. Then my brother thought of a clever idea. He ran inside and brought out his stapler and stapled the dress from below very neatly. It didn't show at all and we all heaved a sigh of relief. When we told our other relatives about the whole incident, they were very amazing at my brother's presence of mind.
Follow-ups
How to become a smart person?
What can schools do for students' intellectual development?
What suggestions will you give schools to develop their potential?
What do you think is more important – Nature or Nurture?
Do you think smart students are happy?
Why do you think some people are really good at something?
Talk about a decision which affected you in a positive way IELTS exam
Describe a good decision someone made IELTS exam
Describe a difficult decision that you made speaking IELTS EXAM
Describe an important conversation that influenced you IELTS exam
Also, like our Facebook Page https://www.facebook.com/ieltsfever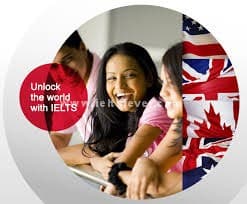 Talk about a clever decision made by someone to solve a problem Speaking IELTS EXAM
Talk about a clever decision made by someone to solve a problem Speaking IELTS EXAM
Talk about a clever decision made by someone to solve a problem Speaking IELTS EXAM