IELTSFever FREE Online Mock Test Day 172 Recent Exam Tests Must Read These Instructions before participating in Exam.
The answer to every question is mandatory; otherwise, we will not accept it. Send your answers to [email protected] with your name, city along with the question Test Number like IELTSFever FREE Online Mock Test Day 172 ( in the subject field of email), and you must send us the answer within 24 hours of the question.  We will not respond to late answers, and without a name, question no answer will be considered. For any help, you can contact us on the IELTSfever Instagram Page For IELTS Reading Tests and Listening Tests
IELTSFever FREE Online Mock Test Day 172
Academic Writing Task 1
The maps below show a science park in 2008 and the same park today. Summarise the information by selecting and reporting the main features, and make comparisons where relevant.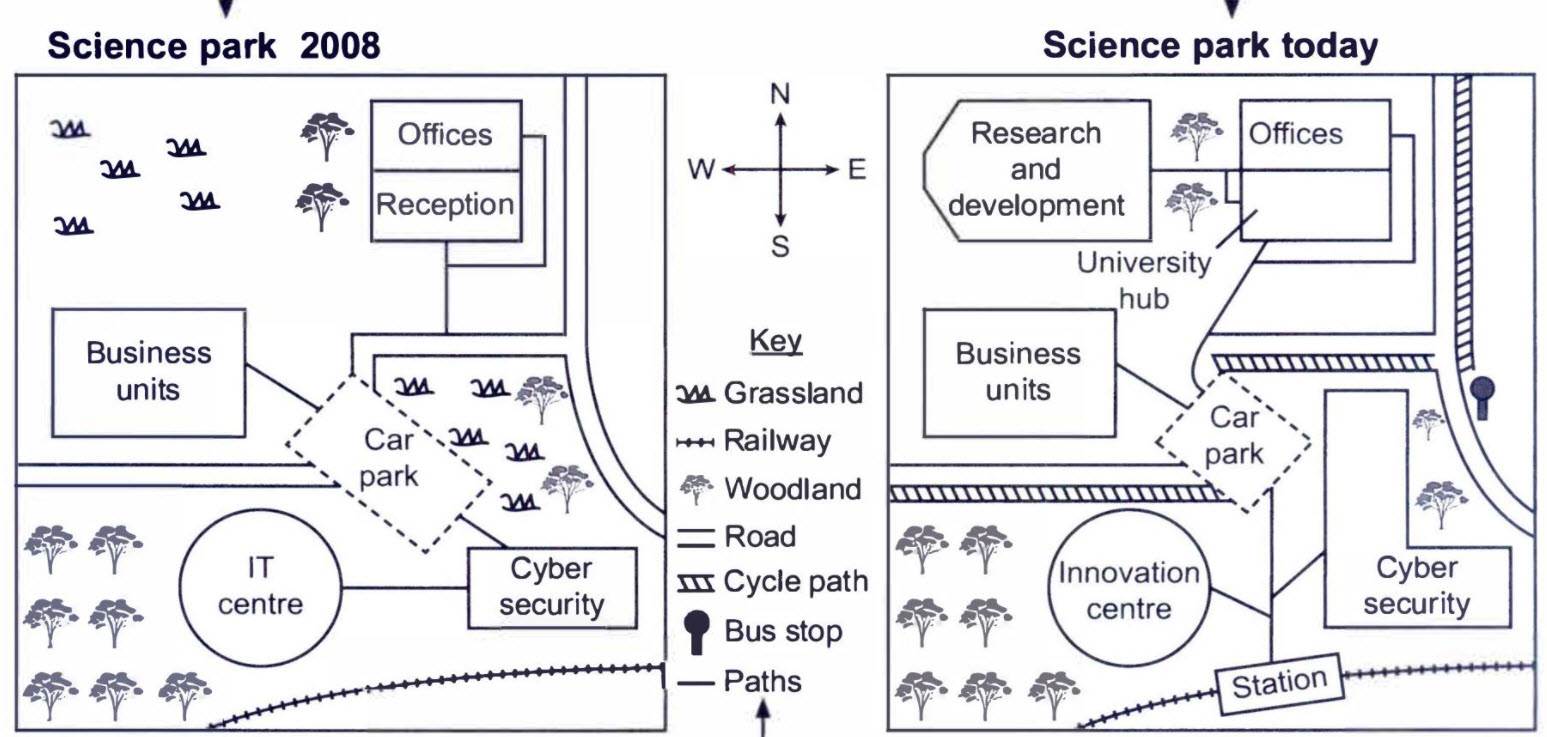 ---
General Writing Task 1
You ride a bicycle to work, but there is a problem with the parking. Write a letter to the manager of the Parking Management Company. In your letter, you should tell:
Why do you ride a bicycle to work
What the problem is with the parking
What your suggestions are.
---
General / Academic Writing Task 2
Some think that fathers should have time off from work after the birth of a child. To what extent do you agree or disagree?
---
ACADEMIC / GENERAL SPEAKING
Part 1 Being in a hurry & Museums
When was the last time you did something in a hurry?
Do you like to finish things quickly?
What kind of things you would never do in a hurry?
Why do people make mistakes more easily when they are in a hurry?
Are there many (or any) museums in your hometown?
Do you think museums are useful for visitors to your hometown/country?
Do you often visit a museum?
Did you go to any museums when you were a child?
When was the last time you visited a museum?
Do you think it's suitable for museums to sell things to visitors?
Part 2 Cue Card
Describe a cafe that you like to visit
What cafe it is,
Where it is,
How often do you go there,
Why do you like to visit the cafe
Part 3 Questions
What kind of people would like to go to a cafe?
Why do young people like studying in a cafe instead of at home?
Do older people like to drink coffee?
Do Indian people like to drink coffee?