Sporting event IELTS speaking part 2 cue card with answer
Or talk about a noisy place.
Or talk about a crowded place.
Or talk about a memorable event you have seen.
Or talk about a situation when you were excited
Or Talk about a situation which made you really happy
---
Intro
Well, I am a huge fan of sports. In my school days, I actually participated in a lot of sports events and won many prizes. I still watch sports on T.V. and this is one of my favorite hobbies.
About the match
Here I would love to talk about a sporting event which I saw live. It was a cricket match between India and Pakistan during 2011 cricket world cup. It was the semifinal and it was held in the PCA stadium Mohali.
I went there with my friends. I was really excited, to be honest. Because it was for the first time I was watching a live cricket match and that too between India and Pakistan.
This was a high profile match. The prime ministers and other VIPs of both the countries were present in the match.
There was a huge crowd. It was a complete houseful. There was a lot of buzz in the ground made by Indian supporters. There was a small section of Pakistani supporters as well.
Indian captain MS Dhoni won the toss and elected to bat. India posted a respectable total of 261.
Pakistan, in turn, could only manage 239 runs.  And in the end, India won by 22 runs.
After the match
After the victory, there was a complete madness not only on the ground but in the city as well.
People came out of their houses and started dancing and firing crackers. There were huge traffic jams on the roads. We also started dancing and enjoying ourselves. The excitement was at its the peak.
This was indeed a memorable sports event.  I would never ever forget it.
Follow-up questions
What is the role of sports in our life?
What kinds of activities are popular in your country- indoor or outdoor?
Also, Read
Some sports are extremely dangerous but many people still like them very much. Why do people take part in dangerous sports give some suggestions on how to deal with dangerous.
As mass communication and transport continue to grow
Government needs to spend money to encourage the development of sport and art for school students, rather than to support professional sports and art events. Do you agree or disagree? IELTS exam
Talk about a sport in your country you like watching speaking IELTS Exam
https://www.facebook.com/ieltsfever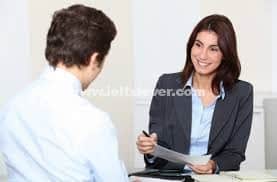 Sporting event IELTS speaking part 2 cue card with answer
Sporting event IELTS speaking part 2 cue card with answer
Sporting event IELTS speaking part 2 cue card with answer
Sporting event IELTS speaking part 2 cue card with answer