Talk about a person who is very successful in his/her life. Please say IELTS exam
Who is that person?
How do you know him/her?
Why do you like that person?
---
Well, successful in life does not mean to achieve so much money or gain name and fame in his/her life.on my point of view successful is that who enjoy each and every moment of his/her life without any worries. I know a person who is most successful in my eyes that person is my mother.she is near 40's but she lives a healthy life. She is most caring, loving, hardworking as well as possesses a great heart.apart from that she had done a lot up brings to us.She is very close to me rather than other members of a family.She is one of my best friend who understands me better than me. She knows a lot of things and has practical skills so she always so she always shares her experience with me.She learned me about work hard, respect others. She encourages me always never give up on my situation. Overall, she is my role model and I always pray to God may give her long and healthy life.
Follow-ups
What are the values of family in your country?
How is family bonding necessary for happiness in life?
What type of family do you like? Nuclear family or joint family?
How family value and bonding have changed over the last decade?
Also, Read Describe a situation where you helped an old person IELTS exam
Also, Read Describe a sportsperson that you admire IELTS exam
Also, Read Describe a character or personality of yours IELTS exam
Also, Read Describe A time when you teamed up with old person to teach something to a friend IELTS exam
Also, like our facebook page https://www.facebook.com/ieltsfever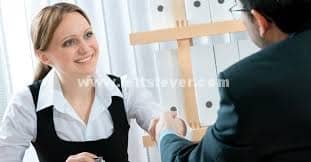 Talk about a person who is very successful in his/her life. Please say IELTS exam
Talk about a person who is very successful in his/her life. Please say IELTS exam
Talk about a person who is very successful in his/her life. Please say IELTS exam
Talk about a person who is very successful in his/her life. Please say IELTS exam