The flowchart below shows the process involved in completing the work experience requirement for university students. Summarise the information by selecting and reporting the main features, and make comparisons where relevant.
---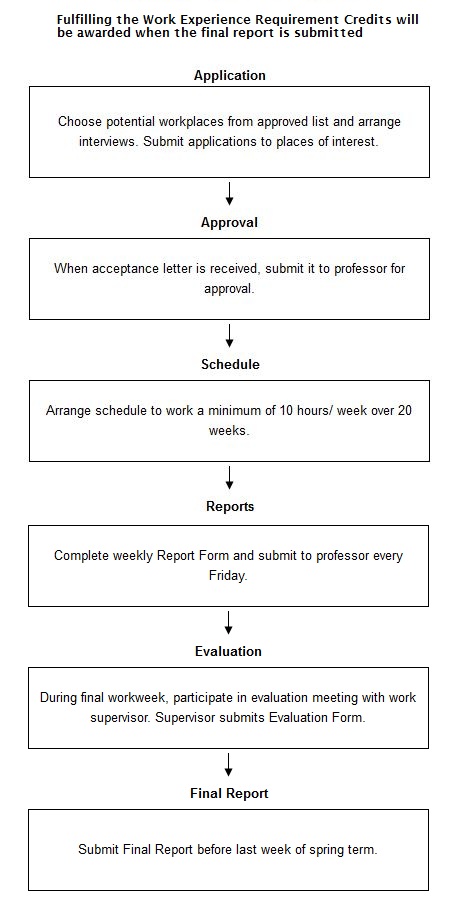 The flow chart describes the steps used for filling job experience for graduates seeking work. Overall, there are six basic steps to follow, starting from when the application letter is written to the final report, which In turn attracts reward afterwards.
The first step, which is an application, involves writing an application letter to chosen workplace among the list of available jobs; afterwards, he moves to the approval stage where acceptance letter is received and then forwarded to the professor for endorsement, thereafter is the schedule step, where an arrangement is made to work for at least 10 hours per week for 5months.
The report stage is where the professor has submitted a well-filled 7days report every Friday. The next in line is evaluation, where the applicant partakes in an assessment meeting with the supervisor every last work week, who, In turn, submits the evaluation report. The last stage is the final report which is done prior to the last week of the spring term.
Follow Us on IELTSFever Twitter for more updates