What you like to wear on special occasions speaking cue card with answer
What is it?
On what occasion you wear this?
Do other people wear the same dress on special occasions?
---
Well, special occasion comes in everyone 's life and we are always getting excited about any special occasion.here I would like to talk about a dress that I like wear on special occasion.Mostly the dress depends on the occasion.Here I am going to talk about the traditional Punjabi suit that I want to wear on my friend's marriage.It is in a pure red colored Punjabi suit with golden embroidery on it.I will buy one golden heavy dupatta.I bought this suit from "Harpreet Clothing House". The different type of people likes to wear various types of clothes according to the occasion.Sometimes, If one person arranges the theme party then all the people have to follow this idea. I would like to share a sweet memory with you. My friend, Mandeep has arranged a theme party on her birthday.She invited me as well as all her friends for a party in her house. The theme of her party was Punjabi dresses. I also wore a black suit with green dupatta and all other people also wore the dresses following the party theme. We danced and really enjoyed the party. Last but not the least, the different people like to wear various types of dresses but according to me Punjabi dress is the best to dress to wear for any occasion. I feel good and comfortable in a punjabi suit.So, I would like to say that we should not to forget our tradition and I also like to wear only that dress in which I feel comfortable.
(Harpreet Kaur Malliana)
Also, Read
Popular events like the football World Cup and other international sporting occasions are essential in easing international tensions and releasing patriotic emotions in a safe way.
Describe an occasion when visitors came to your home IELTS exam
Describe a situation where you helped an old person IELTS exam
Talk about an important event which you celebrated IELTS exam
Talk about an occasion you had a cake that was special cue card IELTS EXAM
https://www.facebook.com/ieltsfever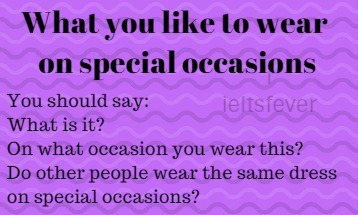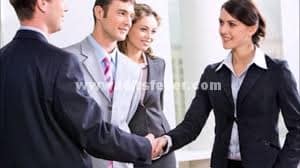 What you like to wear on special occasions speaking cue card with answer
What you like to wear on special occasions speaking cue card with answer
What you like to wear on special occasions speaking cue card with answer
What you like to wear on special occasions speaking cue card with answer