Compare two drinks ielts speaking cue card topic with answer
 Thanks to the era of LPG ( liberalization, privatization, globalization ) we have a mind boggling choice of drinks available like fresh juices, fizzy drinks, energy drinks etc.
 The two drinks which I am going to compare here are fresh juices and fizzy drinks.
 Both quench our thirst and both are readily available.
 Both these drinks have lots of varieties.
 Fresh juices are healthful as they contain fibre, vitamins and minerals whereas fizzy
drinks like coke and Pepsi have some sugars, some chemicals and preservatives all of which are harmful.
 Many a times there have been articles in the papers that these drinks have insecticides and pesticides but somehow the vested interests of the promoters have overcome these obstacles and the sales were not affected.
 These drinks are cheaper as compared to juices and they are very popular with young generation.
 These drinks complement fast foods very well.
 Nowadays meals are usually accompanied by juices and drinks instead of water.
Describe an occasion when visitors came to your home ielts exam
The Active and the Passive voice English Grammar
Fill The Blanks Tenses with answers ielts exam
Describe an occasion when you needed to arrive early Speaking IELTS EXAM
There is an increasing amount of advertising directed at children which encourages them to buy goods such as toys and snacks. Many parents are worried that these advertisements put too much pressure on children, while some advertisers claim that they provide useful information to children. Discuss both views and give your opinion.
https://www.facebook.com/ieltsfever
The graph below shows annual water usage (in millions of cubic meters) by industries in So test 17 mecountry.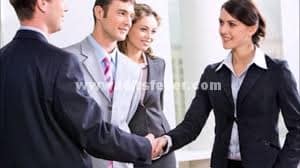 Compare two drinks ielts speaking cue card topic with answer
Compare two drinks ielts speaking cue card topic with answer
Compare two drinks ielts speaking cue card topic with answer