Describe a toy which you received when you was child Speaking Answer IELTS EXAM
You should say:
what it was
who gave it to you
how you played with it
and explain why it was special for you.
I have many toys in my childhood and at different stages, I prefer different toys. However, among them, a Teddy bear is the most special one to me and I still keep it in my closet until now.
I guess that all kids love a furry friend and so did I. However, what made the bear really special to me was that this was a gift from my father on an occasion of my 5th birthday. Everything about it was so different from other stuffed bears. At that time, my father was working far away and I missed him so much. I thought that he
could not come back to celebrate my birthday party as he had done before. To my surprise, on my birthday, he suddenly came home and brought with him a lovely Teddy bear. Missing him, I ran into him and my father gave me big hug, then kissed me. I was so excited about the Teddy bear. When I squeezed it, it said I LOVE YOU by the sweetest and lovely voice on Earth.
Looking at it made me immediately think about my beloved father. His physical presence on my birthday was like gold to me. You know, it is really hard to not have one of the most important people to you in your birthday. I would never forget that special moment and the Teddy bear means so much to me.
Also, Read More and more children from wealthy countries are doing unpaid work
Also, Read If children behave badly should their parents take responsibility IELTS exam
Also, Read If children behave badly should their parents take responsibility IELTS exam
Also, Like our Facebook page https://www.facebook.com/ieltsfever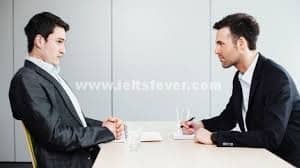 Describe a toy which you received when you was child Speaking Answer IELTS EXAM
Describe a toy which you received when you was child Speaking Answer IELTS EXAM
Describe a toy which you received when you was child Speaking Answer IELTS EXAM