​Some people prefer to work for themselves or own a business . Others prefer to work for an employer. Would you rather be self-
employed, work for someone else, or own a business? Use specific reasons to explain your choice.
[shc_shortcode class="shc_mybox"]
Basically, people work for money and self-realization. However, some people prefer to be self-employed and others prefer to work for an employer.
These two options are very different ones and I did not make my choice yet. I think that each of them has its own advantages and disadvantages.
Working as an employee brings many benefits. First of all, one can spend more time with his family helping his child do his homework, fishing with
the whole family, etc. Second of all, one has less responsibilities. He just does his job and does not care about the market, competitors and
expected profit. One taking a vocation can forget about all troubles, relax and not worry about who does his job during his absence. Finally, an
employee can always find a more interesting job with a higher salary.
From the other side, be self-employed have many benefits too. First of all, one knows the more he works the more he gets. Another important
reason of being self-employed is independence. One does not have to report to anyone except one's self. However, in addition to these practical
-----------------------------SPONSERSs-----------------------------
benefits one gets more responsibilities to take care of.
To sum up, I think that be self-employed is not as easy as it may seem. A person must be self-confident, strong, patient. He must know exactly what
he wants and be ready to sacrifice all his spare time to it. I have a family and at this moment I am not sure that I am ready to sacrifice my time to
the job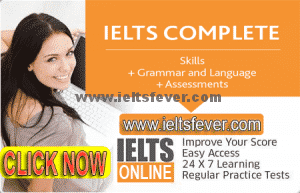 ​Some people prefer to work for themselves or own a business
​Some people prefer to work for themselves or own a business
​Some people prefer to work for themselves or own a business
[/shc_shortcode]
Some people think governments should spend as much money as possible exploring outer space (for example, traveling to the Moon and to other planets). Other people disagree and think governments should spend this money for our basic needs on Earth. Which of these two opinions do you agree with? Use specific reasons and details to support your answer
-----------------------------SPONSERSs-----------------------------