Talk about a performance you watched recently?
You should say:
what the play/performance was about
where it took place
how the acting and the quality of the production was
and explain why it was worth watching.
---
Intro:
I have always been interested in watching various performances on the internet, youtube, television, and so on because it acts as a stress buster for me and the best source of entertainment. However, I would like to talk about Live performance at my college, which I watched recently.
When:
In that group, eight girls involved who performed empire bhangra. There were other competitors available who competed with them. The performance of the empire bhangra performed by my college girl. Never before I watched that type of performance because It was the brilliant performance as compare to others . when performance was completed, all people started clapping for those girls.
what:
My college last month organized a youth festival. The other college also invited to participate in different activities. The chief gust also invited who announced the winner from each event.
How :
I felt proud of my college girls who performed that empire bhangra. It was an exciting performance in contrast to others. After completed all performance, chief guests announced the winners from each activity. I felt jubilant when my college girls team got the first position in bhangra performance. We all motivated those girls.
Overall :
That was a performance which I watched at my college function, and that was a fabulous performance as compare to others.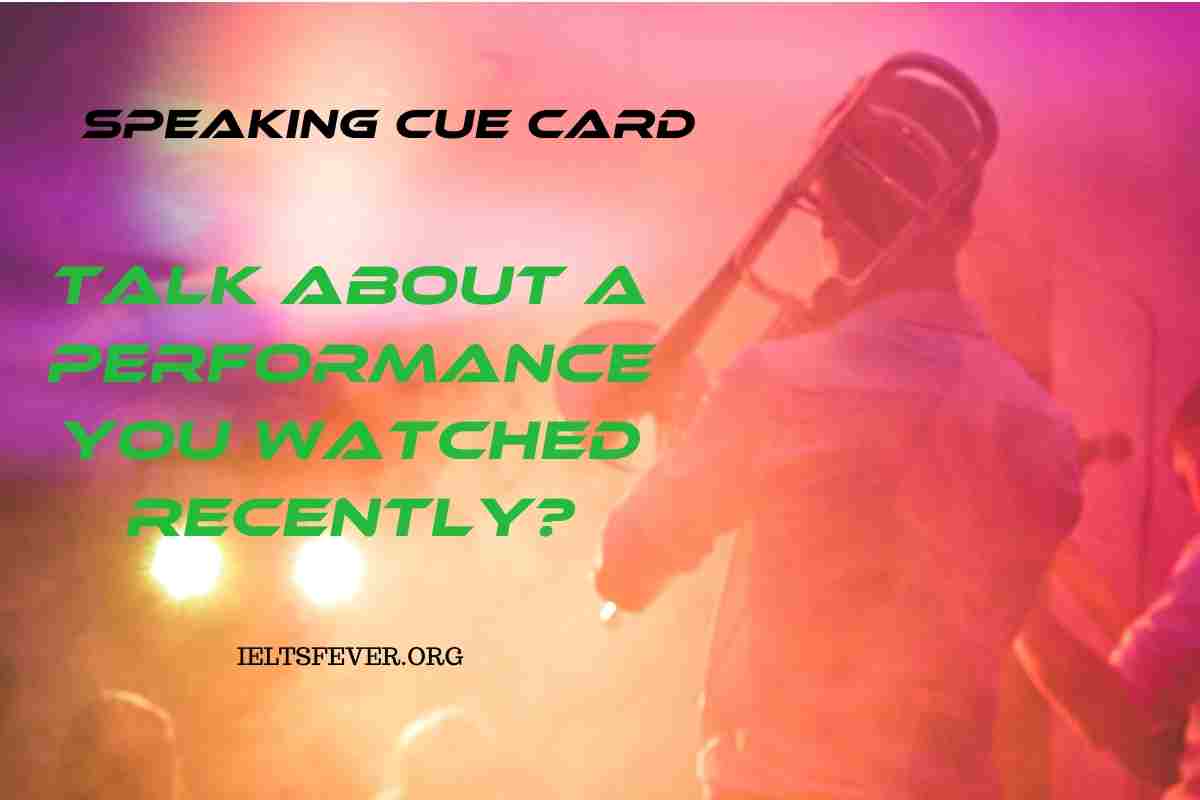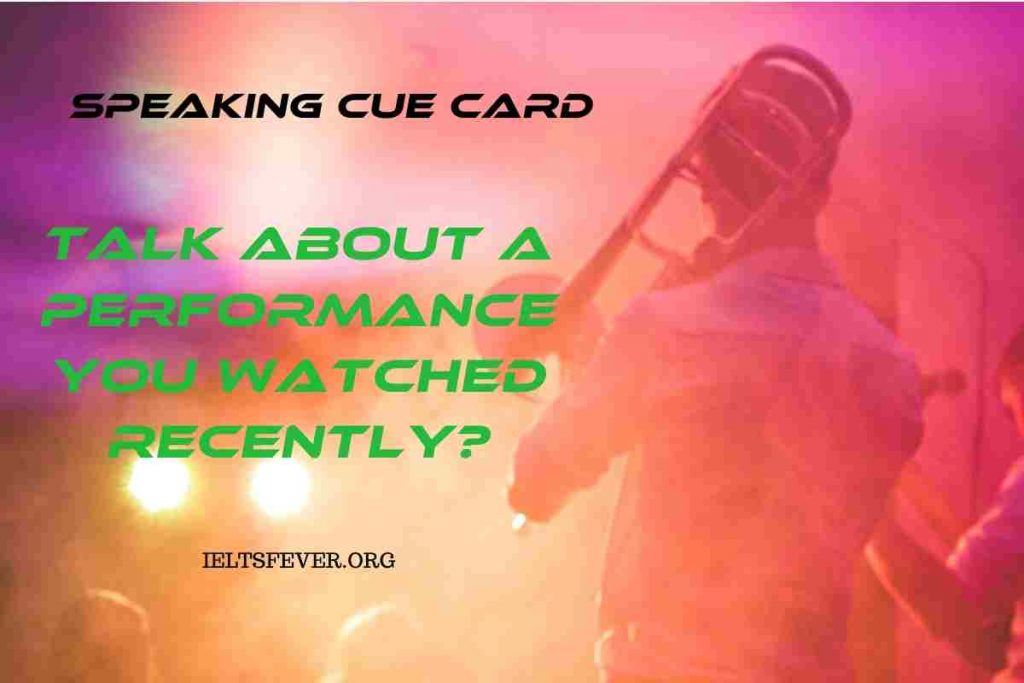 ---
This is the End of Cue Card (Talk About a Performance You Watched Recently?)
Like Us on Facebook For More Updates
GENERAL Writing Task 1 Sample
You are organizing a trip to the black mountains in west whales for a group of students Canterbury in Kent, UT. write to the manager of student hostel services and: (1). explain when you want to visit the black mountains? (2). how long will you stay there? (3). how many students in your party and what accommodation you will require?