The maps show the change of Pentland from 1980 to 2007. Summarize the information by selecting and reporting the main features, and make comparisons where relevant.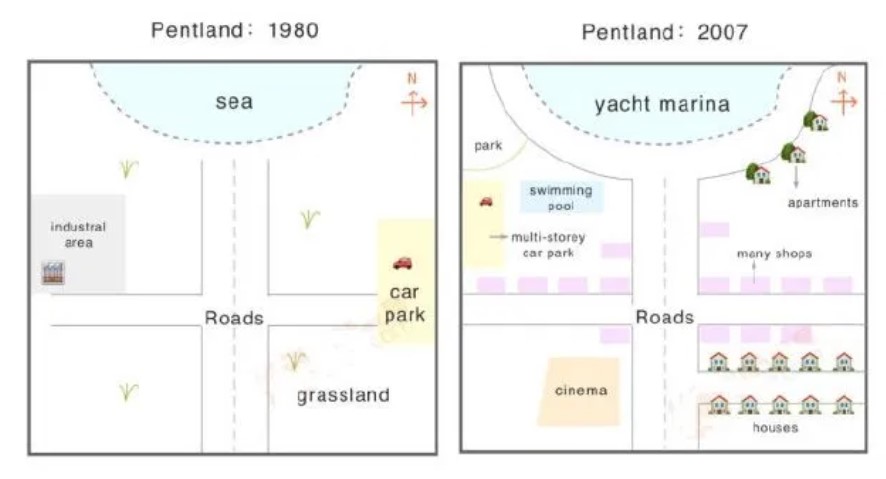 The yielded pictures illustrate changes made between 1980 and 2007 in Pentland.
Overall, it can be seen that Pentland was a more residential area after roughly a quarter-century while before it was an industrial site.
In 1980, on the north side was a half-cup shape sea. Had two roads, north to south and east to west. Roads also forge area into four parts. Additionally, it crosses at the centre of Pentland. Grassland was on the southeast corner, whereas car parking was on the east side. In the west direction and above road place was an industrial area.
In 2007, the sea was later known as yacht marina and surrounded new road developed in the northwest corner new park build. Car parking shifted below to park, which was multi-storey. Next to it, a swimming pool was created. Houses area took the place of grassland whereas, opposite the road developed cinema. Moreover, alongside the road, many shops opened—apparently built on the northeast side.
Follow Us on IELTSFever Instagram for more updates and the latest test tasks.
Also, Read The Pie Chart Below Shows Energy Is Used in a Typical Australian