A concert or a live performance IELTS speaking cue card with answer
You should say:
A concert you attended
Whose concert was it?
What kind of music was it?
How was the whole experience?


---
Concert and live performances that when someone directly performs in front of the audience. Nowadays trends in live performance become very popular day by day. I attended so many live performances in my life such as in college function and religious function. here I would like to talk about a music concert which I attended when I was studying in the collage on the annual function of university "Gurdas Maan" was invited there as a chief guest he is one of my favorite singers, He is living legend of music. Everyone either young generation or senior citizen love his music. Another reason for came there was promoted their new album " Roti" After distributed the awards and reward to brilliant students, he performed on stage the little song of "Roti" album. he sang so many other songs from his old albums. Such as "Boot Polisan", " Challa", "Punjab". All auditorium was full of that time and everyone enjoyed this performance. All the time I and my friend shouted encore! Encore! It just like my dreams came true. Toward it, in last we went on stage and danced with him. In the end of the performance, we clicked some pictures with " Gurdas Maan" to capture all the memories.
(Preet Kaur)
Also, Read
Some people prefer to live in the same place most of their life, but others like to live in different places
Describe a person who once moved to live with your IELTS exam
Some people think that the news media nowadays have influenced people's lives in negative ways. To what extent do you agree or disagree? IELTS exam
People are surrounded by advertising, which has an increasing effect on our lives. People are surrounded by advertising IELTS EXAM
You are unhappy about a plan to make your local airport bigger and increase the number of flights. You live near the airport IELTS EXAM
https://www.facebook.com/ieltsfever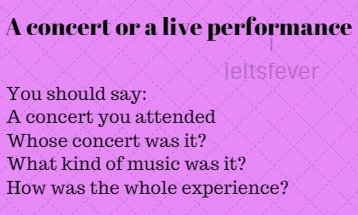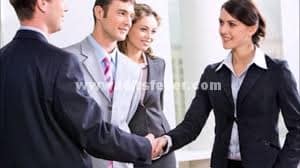 A concert or a live performance IELTS speaking cue card with answer
A concert or a live performance IELTS speaking cue card with answer
A concert or a live performance IELTS speaking cue card with answer
A concert or a live performance IELTS speaking cue card with answer