Many diseases are spreading such as cancers and AIDS speaking ielts exam
People are going abroad for treatment
Is it beneficial for them?
It is true that many diseases are spreading and many people are going to foreign countries
for their treatment
They think that treatments for such diseases are possible only in other developed countries
However, I don't think so.
I believe that India is also very advanced in such treatments now a days.
In fact people from other countries come to India for advanced treatments now.
Many times we read in the papers that people come for their surgeries to India.
The doctors in India are very strong academically.
Some hospitals in India are one of the best in the world.
The cost of treatment in India is very less as compared to anywhere else in the world.
You know madam, one of my neighbours suffered from liver cancer.
He had to get a liver transplant.
The cost of the treatment was 1 crore in Singapore.
But he got it done in Sir Ganga Ram Hospital at Delhi for only 25 lacs.
He is perfectly fine now and enjoying his life.
I feel it is better to get treatment done in one's own country because all your nears and
dears are with you.
In such times you need a lot of moral support
Not everyone can travel abroad with you
You also need follow-up check-ups.
That is also possible in your own country.
Should parents be obliged to immunise their children against childhood diseases? Or do individuals have the right to choose not to immunise their children?
Trends to use alternatives forms of medicine is increasing day by day in modern society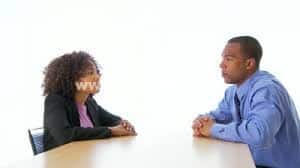 Many diseases are spreading such as cancers and AIDS speaking ielts exam
Many diseases are spreading such as cancers and AIDS speaking ielts exam
Many diseases are spreading such as cancers and AIDS speaking ielts exam
Many diseases are spreading such as cancers and AIDS speaking ielts exam
Many diseases are spreading such as cancers and AIDS speaking ielts exam
Speaking Follow Up Questions Describe a time that you were waiting for something IELTS EXAM