January 2020 to April 2020 Cue Cards with Answers
Dear students, here are the January 2020 to April 2020 Cue Cards with Answers. The speaking module is one of the important modules of the IELTS course. It is quite evident that students are not more confident about their speaking IELTS exam. Do They continuously think that how will they give answers to asked questions in an effective way? But don't worry.
Now we are providing you with a list of speaking Latest Cue Cards from January 2020 to April 2020. This is not a prediction but learners can do practice with these cue cards and boost their confidence.
You can read samples of these Latest Cue Cards and speak them as per your requirements. These are the latest cue cards sample for Jan 2020 to April 2020. Please Note This is only guesswork you can still be asked different questions in the exam also readout previous May 2019 to August 2019  and September 2019 to December 2019  cue cards.
Here is the List of Cue Cards
| | |
| --- | --- |
| | 57 -Describe an experience when you played an indoor game with others? |
| | |
| | |
| | |
| | |
| | |
| | |
| | |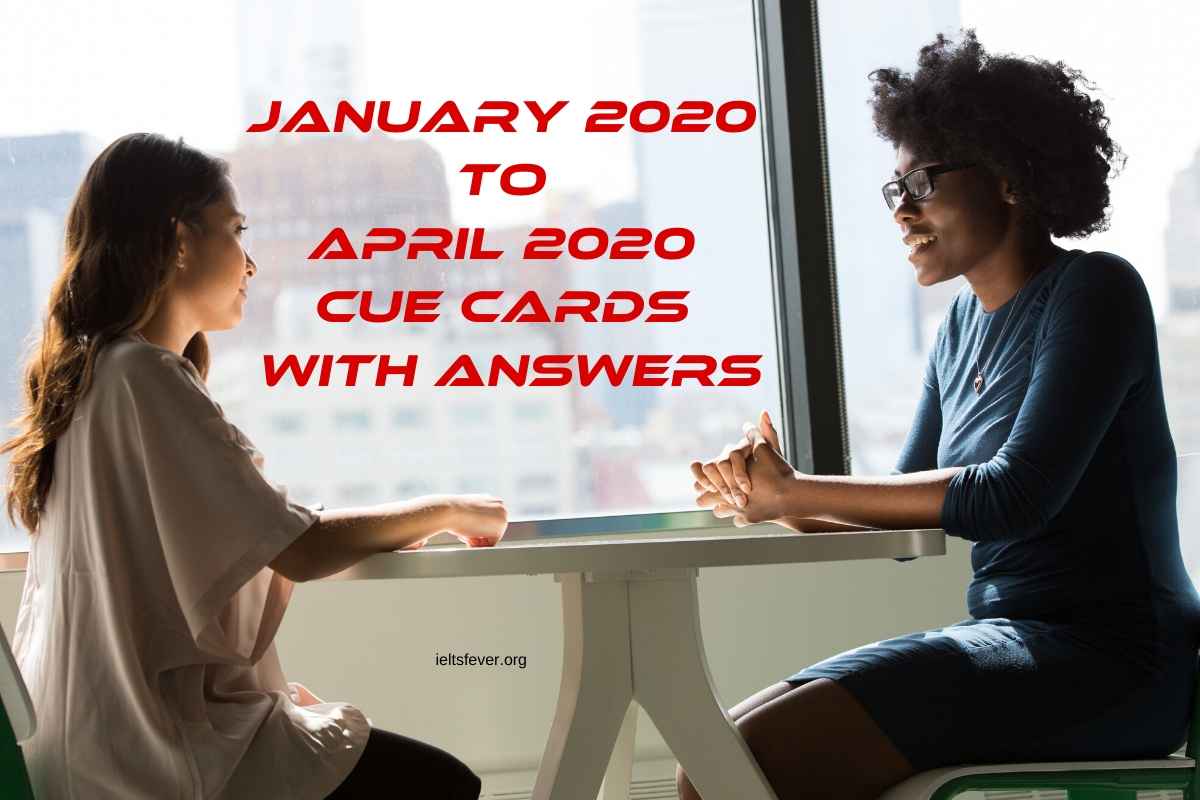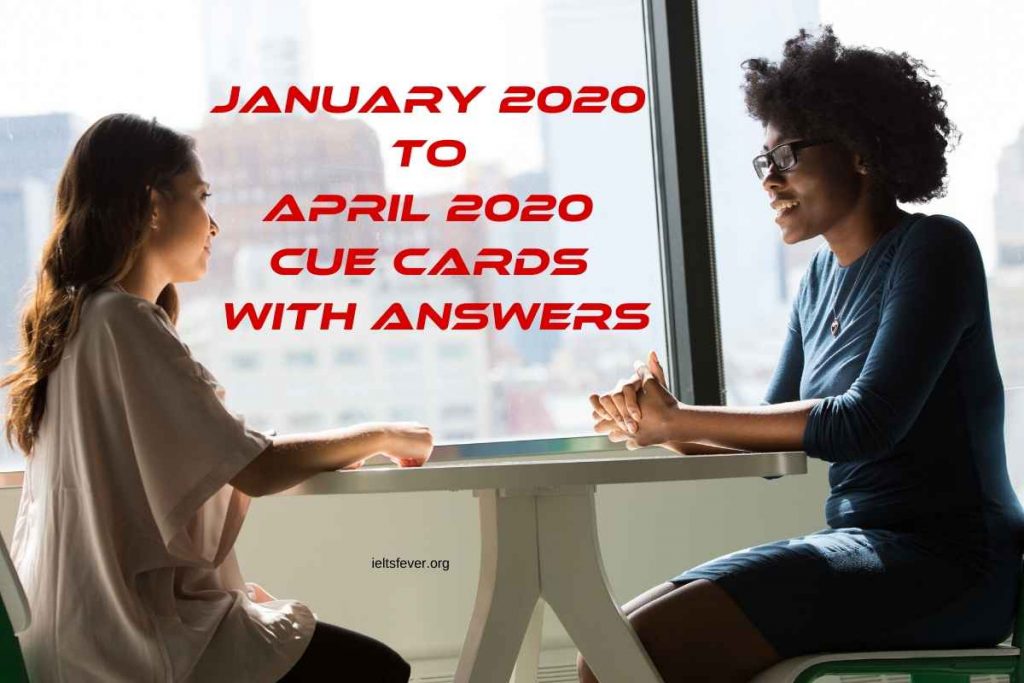 Thanks, predictable IELTS speaking January 2020 to April 2020, For answers, click on the cue card. Best of luck for your exam comment on your views for making our website batter. If you have any latest cue card which you are unable to answers then you can comment on this post, so that we can help you to provide the best answers. We always love to help our students or readers. 
Dear students these cue cards will be updated regularly so you can also subscribe to our push notification and like our Facebook page for every update.